(Update below:) When a picture showcasing "Nice for What" rapper Drake in blackface surfaced on Tuesday, we could only hope it was Photoshop. Unfortunately, it ain't. The flick was reportedly taken in 2008 by photographer David Leyes.
On Tuesday night (May 29), Pusha T dropped the diss track "The Story of Adidon," firing back at Drake's "Duppy Freestyle." Pusha's lyrics alone had many music fans clutching their pearls as he accused the Canadian rapper of fathering a child in secret. Adding more fuel to the controversial fire was Pusha's chosen cover art.
I'm questioning y'all if y'all don't "Cancel" him. pic.twitter.com/nCRhLLOBSh

— F.L.O.W. (@flow349) May 30, 2018
The song, which is carefully paired with the beat of Jay-Z's "The Story of OJ," uses a photograph of Drake very obviously imitating a minstrel character. The internet quickly began questioning how and why this even happened. Speculators flooded Leyes' now-private Instagram to learn the backstory, and according to him, the creative direction was Drake's idea.
Photos by David Leyes, he claims they were Drake's idea and he is proud of them.https://t.co/nolc93wZnW
pic.twitter.com/uGywrkTsCM

— Nigel D. (@NigelDPresents) May 30, 2018
"Ask Drake…I captured his idea," Leyes wrote in response to those questioning his involvement.
When another commenter suggested he should have denied being involved, he fired back by saying that he was proud of his work.
"Hell no!!! For sure I took it!!!," he wrote. "I'm proud to be apart of a strong statement made by a black man about the f***ked up culture he is living in."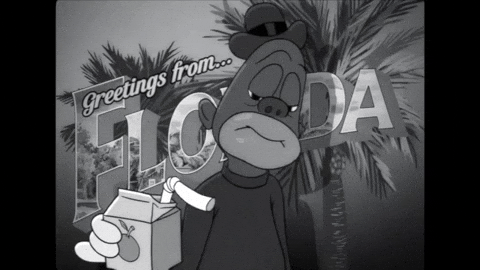 Drake was allegedly sporting a Canadian brand called Too Black Guys, a line "aimed to represent the black experience in an unapologetic way."
Drake's clothing is from https://t.co/d7KroynJB3 and is called JIM CROW COUTURE. "Too Black Guys aimed to represent the black experience in an unapologetic way." pic.twitter.com/njfGolofph

— Nigel D. (@NigelDPresents) May 30, 2018
According to High Snobiety, the Jim Crow Couture line of Summer 2008 looked to push the boundaries of conceptual design, style and social commentary.
Fellow rapper Lupe Fiasco also came to Drake's defense claiming that the use of the photo was deliberately altered, causing viewers to misunderstand the context.
"Yes it's two pictures of 6 in blackface… the one Pusha has as the cover is connected to another one but it's cropped off," @LupeFiasco said in a now deleted tweet.
"The one you saw is happy, the other is dark and sad," he continued. "Both together actually presents a powerful duality of representation and race and its expectations on art."
Yes! Thank you. People don't even know that these are the two pics side by side. Your interpretation sums Drake's intentions up perfectly.

Credit to David Leyes
pic.twitter.com/6JE1TnUis6
— Angie (@keepincool95) May 30, 2018
Pusha T called for folks to "stop referring to this picture as 'artwork' in a tweet. At this rate, it seems things will only get messier.
Please stop referring to this picture as "artwork"…I'm not an internet baby, I don't edit images…this is a REAL picture…these are his truths, see for yourself https://t.co/gd6vRS3HM8 pic.twitter.com/2el58HEZ8F— King Push (@PUSHA_T) May 30, 2018
Regardless of the message, is wearing blackface ever OK?
Update: On Thursday, Drake dropped a statement addressing the photo of him in blackface and the decisions that led to it.
Drake speaks on "blackface" photos circulating. pic.twitter.com/y3SrOl9DcQ— Word On Road (@WordOnRd) May 31, 2018