Earlier this month, I attended a poetry reading featuring five African women that was so good I almost passed out several times. Well, it was probably more the fact that it was hot and I hadn't eaten anything before rushing over to the Poetry Foundation in downtown Chicago, but regardless, the talent there did knock me off my feet. The
event
was the third stop of the six-city series "A Celebration of International Poetry," which, as the name implies, focuses on international poets from any era. The inclusive series was created and brought to the Poetry Foundation of Chicago by
The Poetry Society of America
, the oldest poetry organization in the nation. Their mission of building a more diverse audience, bringing a deeper appreciation of poetry to American life, and supporting the poets involved was certainly fulfilled at the event. The writers were all emerging African poets whose work appears in the recently published installment of the chapbook series
New Generation African Poets
.
They were warmly introduced by the co-editors of the series, Chris Abani and Kwame Dawes, as well as African Poetry Book Fund Editorial Board Member Matthew Shenoda. Because my experience was so good — from the quaint, garden-like path leading to the Poetry Foundation entrance to the captivating voice of each reader — I wanted to share a little about each poet and a piece or two that really moved me.
Photo: theafricanbookreview.com At the very beginning of the "About" section of her blog, Viola says that she writes for Cameroon, for Africa and for her hometown of Bamenda. This pride was very apparent in the way she read her poems. "Leaving Bamenda" was a particular favorite because it made me wish I could truly experience her home the way she did. I felt dreamy and closed my eyes during that one to really take in the descriptions. It helped me know a beauty that I hadn't actually had the privilege of ever seeing in person. Luckily a video was taken of her portion of the reading, so you can hear and see for yourself what she read in its entirety. Poems read from her chapbook
Bird From Africa
: What to Wear/Leaving Bamenda/Muddy Shoes/Skin Color/Journey to a Farm on Lake Awing/My Father's Lungs
Photo: unl.edu Beginning her reading with the poem "Introduction" by fellow Zimbabwean Freedom Nyamubaya (one of Zimbabwe's great poet-freedom-fighter-feminists, who recently passed away), Tsitsi
seemed very in touch with honoring others in her poetry. She went on to read an unpublished poem called "To Bless the Memory of Tamir Rice," that had myself and the rest of the audience nodding in agreement and acknowledgment of the injustice and importance of the Black Lives Matter movement. She also read a poem called "Pause" dedicated to all the Madibas and wishing them blessed at the end. You can read "Pause" and other poems in her collection
Carnaval
.
Photo: Africanpoetryprize.org While I was able to get in touch with a few of the other poets to get some info about the poems they read, Amy was not one of them. I really regret this because she read a piece about female genital mutilation that I missed the end of (I was probably crouching down and trying not to draw attention to the fact that I felt faint again) and couldn't find anywhere online. The last line was in another language and the audience made a collective noise signaling its poignancy. If anyone knows her and reads this, pass it along and maybe she'll give the titles of the works she read. In the mean time, she has a new poem that you can read
on Feminist Wire
.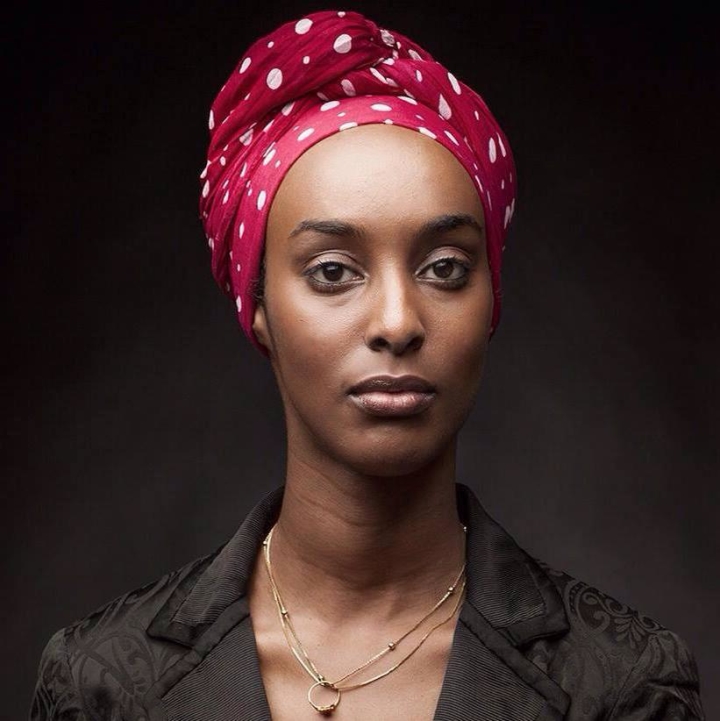 Photo: glappitnova.com Now is probably a good time to mention how sensitive I am; I almost cried at least four times at this event. One of those times was upon hearing these lines in the poem "Silhouette":
"My voice is small as it asks, What will it matter to them if I make a book? I am one poet. Isn't there space for me?"
It was a sentiment I've felt many times. Ladan also took me church reading the poem "How to Make a Shadow" (I have it open in another tab and I'm getting chills looking at it again). It was definitely my favorite poem of the night. Read both of these and more in her chapbook
Ordinary Heaven
.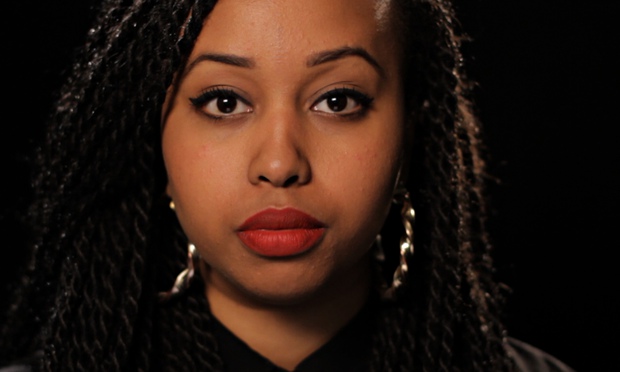 Photo: guim.co.uk I'm out of the loop on a lot of things (I only just started watching
Empire
this week…) so I'm not sure how popular Warsan is. I see a lot of quotes from her poetry on Tumblr and she tours internationally, so I'm sure she's a big deal. All the poets were warm and friendly, but Warsan especially felt like she was reading amongst close friends. I once saw a Tumblr post about how Nicki Minaj seems like the type of person who will make eye contact with you and listen to you while you're in the middle of a story, even if everyone else starts talking over you. That seems to be a fitting description of the vibe Warsan gave me. Her poems had a raw quality that, again, almost made me cry. Despite being the first poem she read, one called "
Backwards
" stuck with me long after the event was over. Leaving the reading, I felt a little drained, but mostly I felt inspired and excited to write and look for more of the work from these poets. I hope you check these ladies out and feel the same way, too.
Want more content like this? Sign up for our weekly newsletter below.
[mc4wp_form]