News
These Black Music Announcements Are Sure To Make Summer 2018 Boppin' Season
This summer is about to be blackity black!
Get ready to adjust your favorite playlists and start saving your coins because the albums and tours for this summer don't seem to be letting up anytime soon. Before we can even catch our breath from Beychella, some of the biggest names in music have assured us that summer 2018 is bound to be legendary!
Not only did Cardi B and Nicki Minaj drop fire pretty much at the same damn time, these six black music announcements are sure to make summer 2018 boppin' season. They are nothing short of amazing.
Like what you're reading?
Get more in your inbox.
1. 'The Internet' fans go crazy over 'new song' bulletin:
Alas, stans! New music is on the horizon. The group announced a new single via Instagram seemingly titled "Roll!" The anticipated hit is to be released this week.
2. Drake says an album is coming in June:
"Nice for What" has already set the tone for this summer, and stolen the hearts of women by and large. Apparently, Champagne Papi is not done yet. On instagram, the Toronto rapper hinted at dropping an album, possibly titled "Scorpion," with a June release date.
3. Lauryn Hill is going on tour:
Lauryn Hill announced 2018 tour dates to commemorate the 20th anniversary of "The Miseducation of Lauryn Hill" tour. The upcoming tour kicks off July 5 in Virginia Beach, Virginia. The legendary singer will also perform at Kaya Fest in San Bernadino, California, and appear at the Greenwich International Film Festival on June 1 in Greenwich, Connecticut. Aren't you glad tax season is wrapping up?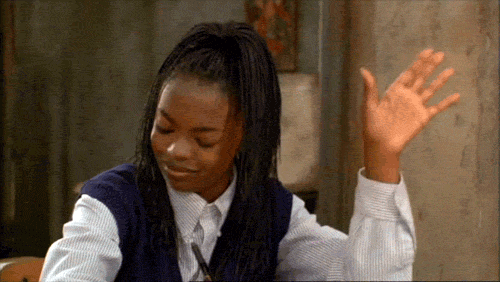 4. Kanye is dropping Twitter gems and working on several albums (all to be released in June):
Recently, Kanye West tweeted that he's releasing not one but two albums this summer. The Chicago rapper's upcoming solo album will have seven tracks and drops June 1. But that's not all. Yeezus revealed he's working on a joint album with Kid Cudi titled "Kids See Ghosts" that will debut a week later on June 8.
Ye is also producing albums for Pusha T (May 25) and Teyana Taylor (June 22).
And the finale...
5. Kanye and Nas are coming back with some heat:
In addition to the other albums he's producing—Kanye has also jumped on Nas' new album.
Kanye and Nas go way back. Kanye co-produced "Poppa Was a Playa" on The Lost Tapes in 2002, and collaborated with Nas on Hip-Hop is Dead's "Still Dreaming" in 2006. Most recently, they joined forces on French Montana's Wave Gods song "Figure It Out," and Yeezy also contributed music to Nas' film starring Erykah Badu, The Land.
Will summer 2018 be one for the books? or nah?
6. Janelle Monae is gearing up to blow our afrofuturist minds:
After toying with our affections for black queer celeb couples via onscreen flirtations with Tessa Thompson, it was only right Monae give us something to be sure of: some dope, eclectic music. Monae's "Dirty Computer" album drops Thursday alongside its 44-minute visual component "Dirty Computer: An Emotion Picture" on MTV and BET.
Stock up at the beauty supply store while you can because this summer is about to snatch your every last wig.
---
Sponsored Content
8 Self-Help Tips To Become A Better You