This Black Family Tried To Report Sound Issues At A Philly Movie Theater And Ended Up Surrounded By Cops
That moment when your attempt to escape reality is just another reminder of black folks' reality.
Movies are often an escape from the harshness of reality. Imagine, though, finding you can't even escape reality at the movie theater. Why? Because the police are called on us there, too.
A black family's trip to see Jurassic World in Philadelphia quickly went from all fun and games to a police standoff, the New York Post reports.
Ishmael and Ashley Jimenez, along with their four sons and the sons' two friends, attempted to enjoy the 7:45 p.m. Friday, June 22, showing when they kept hearing beeping noises coming from the theater's sound system, making it difficult to hear.
Ashley and Ishmael approached the manager to complain about the issue, leaving their children in the auditorium, except for their youngest son, a three-year-old. The manager eventually gave them a refund but refused to let them back into the theater.
When the couple protested since, well — THEY HAD TO GET THEIR CHILDREN — the situation escalated, and the police were called.
Ashley posted a video of the encounter and summarized the events on Facebook.
"Ask us to leave, why? Because they messed up?" Ishmael can be heard asking the officer on the scene in the video. More officers later arrived, and a bystander can be heard asking why so many police officers were necessary for this situation.
"A black person's considered a threat immediately," Jimenez told philly.com. "So therefore, if they are defiant to you, instead of actually dealing with the issue, you are calling the police."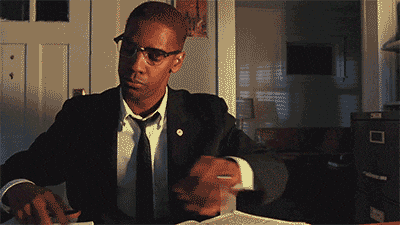 Ishmael, a teacher at Kensington Creative and Performing Arts High School, is also member of Black Lives Matter Philly.
Thankfully, the situation was rectified; no one was arrested, and the family eventually received refunds for concessions. Of course, the core concern remains: the police were called when a black family asked for something they'd paid for.