This Hilarious Black Panther 'Infinity War' Meme Is Letting The People Know Exactly What 'We Don't Do Here'
Black Panther is the gift that keeps on giving, no matter the franchise.
June 11, 2018 at 10:38 pm
Black Panther showed up in Avengers: Infinity War, and though his appearance was a bit brief, it doesn't mean his impact was not felt.
One of the popular moments of the film is when Bruce Banner bowed before the royal family of Wakanda, prompting T'Challa to let him know, "We don't do that here."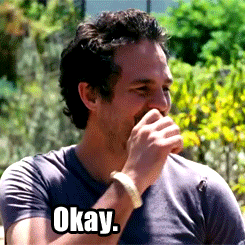 Because Twitter is a seedbed for comedy, the scene birthed some hilarious memes.
When someone from Facebook joins Twitter and starts Liking all the Tweets pic.twitter.com/vNyQy9YOtb— Vaibhav... (@lamevaibhav) June 8, 2018
When you're from Alabama and want to marry outside your immediate family pic.twitter.com/Xglt34qoXm— Dayum!! (@slutparadise) June 4, 2018
*Stand in a queue and wait for your turn patiently*

Desi people - pic.twitter.com/JGt6wrKgGP— Angoor Stark 🍇 (@ladywithflaws) June 8, 2018
Friend :- When will you stop "We don't do that here" memes?

Me :- pic.twitter.com/HMAj3BxXAE— Dhiraaj parmar (@Capt_Dhiraaj) June 11, 2018
Some Twitter users, however, questioned not only the meme, but the moment that inspired it, pointing out an inconsistency between Black Panther and Avengers: Infinity War:
T'challa tells Banner, we don't do that here in #InfinityWar then why did N'jobu kneel when T'chaka appeared in #BlackPanther @chadwickboseman @MarkRuffalo @DonCheadle #whysway— A.L. Jack (@318saintsfan) May 11, 2018
inconsistency:
in Black Panther, N'Jobu kneels to T'Chaka but in IW T'Challa says "we don't do that here"— Odinson (@QUEcified) May 4, 2018
Either way, the meme is fun! What we do do here is funny memes!