This Is Your Grandma's Cooking: 5 Thanksgiving Dishes You Can Find In Almost Every Black Home
We got beans, greens, potatoes, tomatoes ...YOU NAME IT!
November 14, 2017 at 4:10 pm
It's not the food that brings us together on Thanksgiving each year, but the time to share laughter and unforgettable tales with kinfolk.
Okay, so we're lying. It's all about the food!
In most African American homes, it's about who brought what, if there is enough for seconds, thirds and to take home in the Tupperware we snuck in. It's about mean-mugging whoever jacked the last slice of peach cobbler, showing up early enough for the blessing, but not too early where the mothers will ask you to help in the kitchen. And it's about holding a bet to see which uncle will fall asleep first, on the couch from a full stomach.
Walmart commercials are forever reminding us that despite our cultural backgrounds, we all have one thing in common on a Thanksgiving afternoon: grubbing. Though our traditions are similar, black Thanksgiving menus may look a little different from your white friends' courses. Instead of roasted potatoes or simpler delights, our households believe in putting meat in everything. There's usually no passing serving bowls around, but a buffet spread to your disposal and a great aunt saying, "Help yourselves, baby." #BlackFamilyThanksgiving has been trending on Instagram for years. What does that tell you?
And if you invite a non-black guest to a black Thanksgiving, you're responsible for giving them a little heads up to save the chit-chat for after the plates are bare.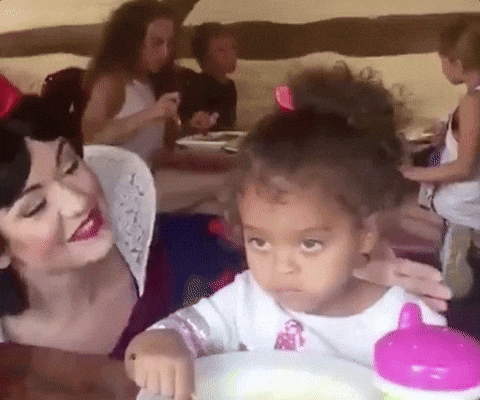 Whether you're from New Orleans or the Chi, or have generations of black Caribbean blood in your DNA, most, if not all, African-American households that celebrate Thanksgiving are partaking in the same delights that were passed down from our enslaved ancestors best known as soul food. Because when you eat it, it speaks to the soul. It's the ultimate comfort food.
These are the culinary masterpieces that were discarded by slave owners and repurposed by African-American slaves to make memories that, decades later, would become coveted recipes — still being shared in a lineage.
1. Baked Mac-n-Cheese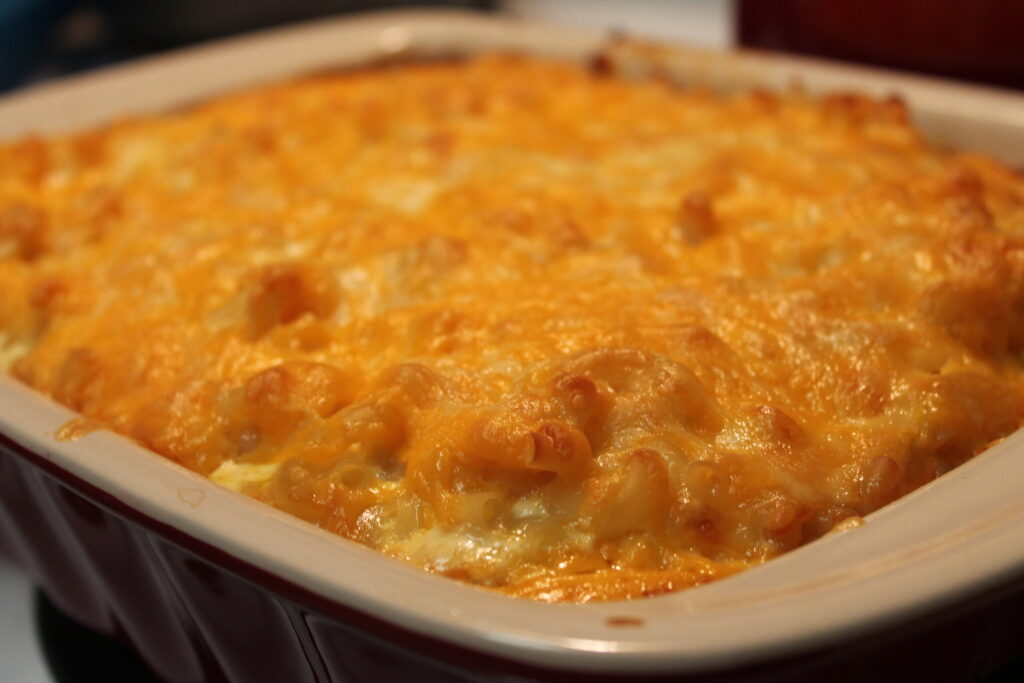 I can only speak for myself when I say that baked macaroni and cheese drenched in butter and melted cheese, baked to golden perfection with a little bit of crisp on the edges, is the greatest Thanksgiving dish ever gifted to black families. It's the first thing I put on my plate, and the only non-dessert carb that I cut like a piece of pie.
2. Collard Greens with Smoked Ham Hocks
What's another universal ingredient in most black homes? Putting meat in everything. Ham hock was one of the pieces of "undesirable" cuts of meat that was thrown out as scraps by white slave owners, but transformed into one of the best vegetable seasoning techniques in soul food cuisine.
3. Cornbread Stuffing
Cornbread stuffing (or dressing) is one of those dishes that if it isn't prepared in the way your grandma makes it, it just won't taste as good. Whether your specialty is to add seafood, or make it a little crispy (or moist), dressing (or stuffing) in many black households is eaten as a side dish, not stuffing the turkey with it, which is uncommon in several non-black cultures.
Enjoy it with a little cranberry sauce or gravy, and it'll have you lined up for seconds.
4. Candied Yams
Like every other item on this list, if you research candied yams, there is an entire category for the way African Americans prepare it. That should tell you some things. We don't roast them like any Tuesday evening sweet potato side, but drown them in brown sugar, butter and syrup, making for a decadent sweet tasting vegetable that'll make non-black visitors think it's a dessert.
5. Sweet Potato Pie
"We dug the sweet potatoes. We didn't raise pumpkins," Wanda Draper, the executive director of the Reginald F. Lewis Museum of Maryland African American History and Culture in downtown Baltimore, told The Baltimore Sun.
Thus, you might not find pumpkin pie in our homes on Thanksgiving day, but you won't be able to ignore the mouthwatering aroma coming from the oven as a spread of sweet potato pies is laid out across the kitchen counters.
Even if you don't admit it, at some point in the night everyone takes their time lining up at the oven seeing when they'll be finished baking and begging to get their own pie to go. It's the main post-dinner guilty pleasure that everyone swears their granddad can bake better than anyone else in the world. (Mine can, by the way.)
For African American families, our Thanksgiving traditions are heavily rooted in what delicious foods will have us wearing our sweats on the day of, and wearing regret for the rest of the year.