Trending
See How This North Philly Student Stunted With A Camel And A Lambo At His Prom
For his prom, Johnny "JJ" Eden had three cars, three dates ... and a camel.
Photo Credit: Photo: Saudia Shuler/Instagram
We really are living in a world where the normal pressure to have an epic prom entrance is magnified tenfold by social media!
Like what you're reading?
Get more in your inbox.
In the span of seconds, we're able to see an array of prom pictures that look straight out of a Hollywood red carpet, upping the ante every year. We even featured a unique look or two ourselves this year!
Well, it looks like Saudia Shuler, has raised the bar about ten or twenty notches on behalf of her son, Johnny "JJ" Eden, Jr.
Philly.com reports that Shuler was so determined to make her son's prom an epic one that she rented him three luxury cars (a Range Rover, Rolls Royce and a Lamborghini) as well as a live camel.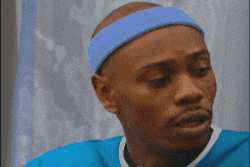 Yes, a whole entire camel, folks.
The North Philly mom meticulously planned a prom send-off fit for a sultan, incorporating the theme, "Dubai Meets North Philly" for the Simon Gratz student.
The price tag of the event totaled about $25,000. And "doing the most" didn't stop there. Eden didn't have one date, he had three, who each rocked custom-made gowns.
Eden himself took to looking the part of "multiple dates," by having outfit changes throughout the night, which were coordinated by fashion stylist Cheyenne Smith.
Shuler wanted to make sure that the experience was authentic as possible, so she even purchased three tons of sand to be deposited across the street from their home.
"You can't have Dubai without the sand. You can't," Shuler said. "I wanted to send him off with a bang. I wanted to do something that nobody else did."
Of course the lavish prom leaves Shuler open to criticism, but she has absolutely no regrets, given how proud she is of her son, who plans to attend Delaware State University in the fall to study chemical engineering.
"Y'all don't understand how big this is for me and my family," she said. "And, yes, I splurged on my son. A lot of people criticized me. I spent a little over $25,000. Guess what? It was worth every bit of it."

She was able to pull it all together with the help of friends and family, as well as her own hard work and determination. "I work hard. This ain't no drug money. People say, 'What is he, a drug dealer's kid?' This ain't no drug money. This ain't none of that. This is all from muscle."
Additionally, Schuler is definitely about living live to the fullest after struggling with a series of health problems a few years ago, including a stroke and a thyroid cancer diagnosis.
Three years ago, after dealing with all of those issues, and seeing how well-behaved her son was, she came up with the elaborate prom plan. "I just seen how he kept going to the masjid. Kids don't go to church," she recalled. "I said, 'I'm going to splurge on my son. I don't care what it costs.' "
"I just wanted to show our kids what we could do with hard work," Shuler added. "I always tell my son, 'There's nothing you can't do.' "