News
This Woman Who Lost Her First Child Is On A Mission To Save Black Babies
Raena Granberry lost her first baby in 2011.
Photo credit:Photo: Priska Neely / KPCC
Black infants in Los Angeles County are three times as likely to die before their first birthday in comparison to white infants, according to KPCC Public Radio. On a nationwide scale, black babies are two times more likely than their white counterparts to lose their lives before they turn a year-old .
Those numbers are said to have something to do with the unique and traumatic experiences black mothers face.
Raena Granberry was unaware of these harsh statistics until she lost her own baby in 2011. After the tragic loss of her first son, Granberry transformed her grief into community building in order to close the gap between black and white babies.
Like what you're reading?
Get more in your inbox.
Granberry does outreach for an Inglewood-based organization called Great Beginnings for Black Babies and recruits women to participate in the state-funded program, Black Infant Health.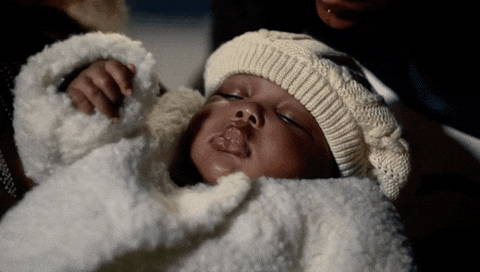 L.A. County public health officials launched a new plan this spring to tackle the issue, and Granberry, who now has two children, spoke with LAist about her cautiously optimistic hopes for real change.
"I do appreciate the fact that we're having a lot more conversation about this, but sometimes it just feels like it's a whole lot of convening," Granberry noted. "We convene to death, until we can't convene any more."
Barbara Ferrer, the new Head of LA County Department of Public Health, agrees and wants to reduce the black-white mortality gap by 30 percent in the next five years. Her department's initiatives include encouraging doctors to inform black women about risks before pregnancy, implementing training for the county's employees to fight against internal prejudices and racism and providing more funding to grassroots organizations dedicated to women's health.
Additionally, state Senator Holly Mitchell secured $8 million more dollars for black infant programs in the latest California state budget.
As soon as Granberry came forward with her personal story, she found many black women in her family could unfortunately relate.
"People in my family started coming out the woodwork," Granberry recalled, noting many of her family members revealed to her they had also lost a baby, with her aunt saying she lost "several babies."
Premature birth is a huge factor in these stark numbers. The son Granberry lost was born premature with undeveloped lungs.
The then-28-year-old pregnant mother told doctors of the spotting and pain she was experiencing prior to the birth, but was told not to worry and that everything was "fine." As Serena Williams' personal story has exemplified, this is commonly the case for black women.
"Had I had any of this information, I would've done so many things differently, and I would have three children and not two," Granberry said.
---
Sponsored Content
Why Author Adeline Bird Decided To Write A Book About Her Self-Love Journey