Tina Knowles Lawson Posts The Most Adorable Photo Of Baby Beyoncé As Universe Celebrates 37th Bey Day
Issa holiday!
September 04, 2018 at 4:09 pm
Yesterday was Labor Day but today is another national holiday: Bey Day!
Beyoncé turned 37 years old today.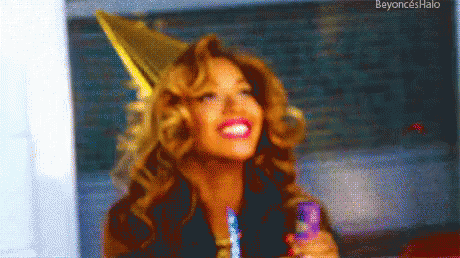 To ring in the special occasion, on Monday night, Tina Knowles Lawson, posted the cutest picture of Beyoncé when she was a baby to commemorate Bey Day. In the sweet caption, Ms. Tina showered the "Crazy In Love" singer with praise. She also showed Solange some love.
"It's already your birthday where you are…So Happy Birthday to the nicest , owner of the most beautiful, generous , loving hearts ever !!!! Brilliant too! Always thinking , planning, analyzing, strategizing , how you can make everything you touch better!" Lawson wrote.
"On this day you were 4 months old and i couldn't even control the excitement and pride and the all encompassing love i felt for you , my first born..I made a vow to love and cherish you everyday . For the rest of my life!" she continued. "Sometimes i can't believe out of all the incredible people in the world i was chosen by God to be your mom! The day that you and your sister entered this world were the two best days of my life , hands down !! It is a privilege to have carried you two in this body… Enjoy your B-Day !!! No one deserves it more !! I love you Mom"
Queen Bey's mama ain't the only one sending birthday wishes.
.@Beyonce Happy Birthday! We have done many songs together & when people ask me how is it 2 work with ????Bey I say she has always been a Star since day 1 & I knew she would become a Legend because of her drive & hard work from young???????? I'm proud of you bey enjoy your BDAY???????????????? pic.twitter.com/UjMhEWk3rW

— Missy Elliott (@MissyElliott) September 4, 2018
Happy Birthday @Beyonce ! I cant even put into words how gratifying and inspiring it is to capture you. I'm forever thankful for this opportunity ???????? pic.twitter.com/BLMqLr1vOF

— RAVEN B. (@RAVIEB) September 4, 2018
Happy #BeyDay

@Beyonce
! Thanks for your support and kindness and for using your gift to push us all to be our best. Happy Birthday B!
pic.twitter.com/YBfctjqa9V
— deray (@deray) September 4, 2018
HAPPY #BeyDay !!!!!!????????

— Zendaya (@Zendaya) September 4, 2018
It's midnight on the east coast. Time to offer well wishes and warmest regards to a living legend. Put some respeck on it. A happy, healthy, best life living birthday to @Beyonce. And many more! ???? pic.twitter.com/h5I5CWrusf

— Ava DuVernay (@ava) September 4, 2018
Happy Birthday, Yoncé!
Liking this content? Check these out:
Beyoncé Left All Her F**ks At Home For The OTR II Tour And We're Enjoying Every Second Of It
Beyoncé Bares It All For Vogue, Reveals How She Grappled With Her Recently Discovered Ancestry
Ring The Alarm: Fan Rushes The Stage Behind Beyoncé And Jay-Z At Atlanta Concert