Trevor Noah Explains Why All Black People Should Register As Republicans
The comedian says it could help to fight voter suppression.
October 19, 2018 at 9:50 pm
Democrat Stacey Abrams is in the running to become America's first Black woman governor ever. She's facing off against Republican Brian Kemp, and in their race, allegations of voter suppression keep arising.
According to The Huffington Post, Kemp is not only running for governor, but he is in charge of the upcoming election as Georgia's Secretary of State. He has reportedly put tens of thousands of voter registrations on hold due to bookkeeping mixups, and while Georgia is only 30 percent Black, 70 percent of voters affected by Kemp's decision are Black.
The move has critics calling racism, and CNN reports The Campaign Legal Center and Lawyers' Committee for Civil Rights Under Law are suing Kemp, claiming his office's practices violate the Voting Rights Act, the National Voter Registration Act and the First and Fourteenth Amendments.
Thursday on The Daily Show , Trevor Noah came up with a plan to help the tens of thousands of Georgians unsure if they'll be able to vote. If Republican decisions are disenfranchising Black people, the comedian said, all Black folks should register as Republican.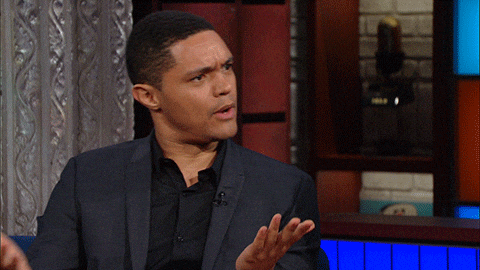 "If the GOP thinks that Black people are voting for them, they will make sure that your vote counts," Noah said. "They're going to be waving Trayvons into the voting booth like a third base coach."
To prove his point, the comedian brought up the most famous Black Trump supporter: Kanye West.
"Look at Kanye West. Before him, Republicans were like, 'Black people just do your jobs, shut up and dribble!'" the host said. "All he had to do was put on a MAGA hat and they let him into the White House to yell at the president about time travel in the Oval Office."
If you're still in doubt, let Trevor sell it to you himself in the full Daily Show clip:
Now, check these out:
Members of Congress Introduce Legislation to Repeal Trump's Voter Suppression Executive Order
Majority POC Georgia County Hit With Lawsuit Over High Absentee Ballot Rejection Rate
Millions Are Being Purged From Voter Registration Lists, And It Could Have A Huge Impact On The 2018 Election