Trending
Trump Met With Nigerian President Muhammadu Buhari Who Weighed In When Asked By Reporters If Trump's 'Sh**hole Countries' Comment Was Discussed
Trump: "We didn't discuss it."
Photo Credit: Photo: CBS News/YouTube
Nigerian President Muhammadu Buhari met with U.S. President Donald Trump on Monday, and during their joint press conference, Trump discussed the possibility of peace on the Korean Peninsula being realized.
In terms of removing nuclear testing sites and ceasing the ballistic missiles launch, Trump noted that Kim Jong Un has been "very open and very straightforward so far" in the discussions. Buhari praised Trump for his denuclearization efforts, noting that he "deserves great deal of credit" for his "statesmanly" role in the matter.
President Buhari's White House presence was particularly interesting for another reason, however. Earlier this year, the president received flack for reportedly referring to African nations as "sh*thole countries" during a meeting about a potential bipartisan immigration deal.
Like what you're reading?
Get more in your inbox.
"We didn't discuss it," Trump said when asked about the comments during the press conference, according to The Hill. "And you do have some countries that are in very bad shape and very tough places to live in."

"But we didn't discuss it because the president knows me and he knows where I'm coming from," Trump continued.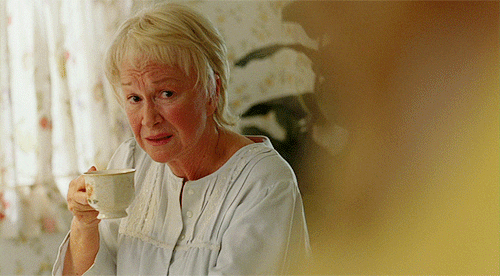 As for Buhari? Well, he's staying mum.
"I'm very careful with what the press says about [people] other than myself, I'm not sure about the validity or whether that allegation against the president was true or not, the best thing for me is to keep quiet," said Buhari, according to CBS News.
Trump also touched on Boko Haram and the Chibok schoolgirls who were kidnapped by the militant group, arguing that extremist groups like Boko Haram are why the U.S. needs to be tougher on immigration.
The president urged Congress to close "deadly immigration loopholes exploited by terrorists, traffickers and criminals," noting that he was moved by his personal meeting with two rescued girls. The two leaders also discussed future trade relationships between the two nations, as well as U.S. and African trade respectively.
---
Sponsored Content
8 Tools You Should Use To Help Achieve Your Personal Goals