A fortnight ago, Hurricane Maria made landfall. This week, many Puerto Ricans are still without power or sustainable access to food and water.
Many have asked, where is the federal government? Why hasn't President Trump come to help yet?
After many questions and much criticism from the mayor of San Juan, President Trump has finally landed in San Juan. And sadly, as it seems to be the routine now with any presidential aid appearance, his trip has been filled with controversy.
"Every death is a horror, but if you look at a real catastrophe like Katrina, and you look at the tremendous — hundreds and hundreds and hundreds of people that died, and you look at what happened here, with really a storm that was just totally overpowering, nobody's ever seen anything like this," Trump informed Puerto Rico officials, according to the Washington Post.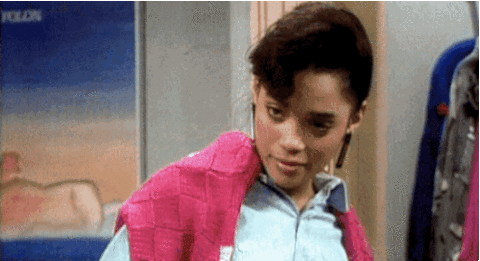 The president suggested what makes Puerto Rico's troubles a fake catastrophe is the death count.
"What is your death count as of this moment? 17? 16 people certified, 16 people versus in the thousands," he added.
According to the New York Times, Puerto Rico has suffered 16 deaths following the hurricane, while Hurricane Katrina took away 1,833 lives.
The president also didn't seem happy about the money the government will have to spend helping the island territory to rebuild.
"I hate to tell you, Puerto Rico, but you've thrown our budget a little out of whack because we spent a lot of money on Puerto Rico, and that's fine," Trump said.
President Trump: "I hate to tell you, Puerto Rico, but you've thrown our budget a little our of whack" https://t.co/nDSnQPbfdq— CNN Politics (@CNNPolitics) October 3, 2017
The president didn't elaborate on why he "hated" to talk about something that was "fine."
San Juan Mayor Carmen Yulín Cruz, who has been super vocal in her criticisms of Trump and his administration's response to the crisis, was present for the briefing. She did not respond to the president's remarks.
Despite the mayor and public's criticism, Trump believes he's done a stellar job.
"I think it's now acknowledged what a great job we've done, and people are looking at that," the president said. "And in Texas and in Florida, we get an A+. And I'll tell you what, I think we've done just as good in Puerto Rico, and it's actually a much tougher situation."
During his tour, Trump also visited a Puerto Rican church where he handed out batteries, rice and paper towels...the latter of which was actually tossed into the crowd like he was practicing his jumpshot.
Pres Trump visited supply distribution center at Calvary Chapel in Guaynabo, P.R. Handed out paper towels, flashlight batteries and rice. pic.twitter.com/0VqvirsvmQ— Mark Knoller (@markknoller) October 3, 2017
Per pool: "Trump held up his arm and softly shot paper towels into the crowd, which they enjoyed."

— Kyle Griffin (@kylegriffin1) October 3, 2017