Twitter Is Dragging This Italian Shoemaker For Taking Poverty And Making It Fashion
The shoes are over $500.
September 20, 2018 at 2:33 pm
Italian shoemaker Golden Goose is getting dragged for selling a pair of tattered sneakers for $530.
The tan tennis shoes look like someone put them on and literally kicked rocks. They have built-in dirt and a large piece of tape across the toe for authenticity.
A Nordstrom listing described the shoes as "crumply, hold-it-all-together tape details a distressed leather sneaker in a retro low profile with a signature sidewall star and a grungy rubber cupsole."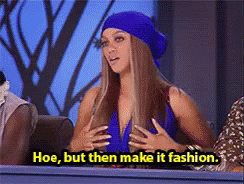 The shoes drew the ire of several people who accused them of profiting off of poverty.
The new fashion is wearing worn out looking shoes that include taped one that costs a bomb from $530 to $1340.

Glorifying poverty or making a mockery of poverty, can't decide.
#fashionstyle
#GoldenGoose
pic.twitter.com/k8mxvchw4n
— Kumar Manish (@kumarmanish9) September 20, 2018
If you have $530 to buy these, give the $ to a homeless person for their shoes instead. They got real use for that money. As someone whos been homeless twice and has traumas of buying new clothes even now, this shit is insulting and insensitive. ????????????????????????#goldengoose
https://t.co/imqHkBXOjv

— Brissia Jimenez (@BDoodles) September 20, 2018
You see what #Balenciaga started… this homeless fashion.. but where's the hardship prices at? How are you going to exploit the homeless but charge $530! I have questions for the type of ppl buying into this fashion.. #ThursdayThoughts
#GoldenGoose
#poverty
#wtf
pic.twitter.com/OXYTB1hq2q

— ceraunophile (@ceraunophil3) September 20, 2018
In other news, high-end Italian brand 'Golden Goose' has released a new "crumply, hold-it-all-together tape detail" shoe, which retails at $530 (US). Glorifying poverty since 2000. pic.twitter.com/ZZBUB0N6ek

— Dr Victoria McCollum (@Vic_McC) September 20, 2018
Others don't see the big deal and noted this is on-brand for the company.
Golden goose has been putting these out for awhile now like y'all just wanna complain about something. swear bitches get on here just to make shit up to be mad about???????????? Remeber no one is forcing you to buy them???????????????????????? https://t.co/i22jcIQmy9

— Ghoul-sama (@JonahWells6) September 20, 2018
People are really upset Golden Goose makes beat up shoes like they've been doing for years with a high price tag ????????‍♂️ if you don't like it don't buy it pic.twitter.com/yQRBTgKNDG

— RIP Joe Beezzy (@BlackNorbit) September 20, 2018
Ummm one of those is margiela and Golden Goose has been doing this. Y'all don't say shit when people buy jeans with holes in them so what's the difference here? Cause last time I checked Balmain charges $1,500 for a pair of ripped biker jeans. https://t.co/UKrZgvVjxu

— Isaiah Stevens (@Isaiahthaplaya) September 20, 2018
Golden goose, gonna golden goose ????????‍♀️ https://t.co/dz78tsBwpO

— yung baby fonz (@fanajacobs) September 20, 2018
This isn't the first time the brand has received this type of criticism.
In 2016, they released a pair of pink sneakers that were equally tattered and had frayed shoe strings. The shoes retailed for $585, according to Footwear News.
Lmao wait one minute pic.twitter.com/o97SzUqynI

— Bokeh Bob (@fka_nerdferg) August 27, 2016
It's golden goose. Nothing new to see here. Lol. https://t.co/p5pPQRCjrF

— Reese St. Patrick (@reesonabledoubt) September 20, 2018
Golden Goose has not responded to the backlash.
Now, check these out:
These 15 Tweets Prove Just How Hard In The Paint Black People Are About To Go For Nike
What About The Women In Sneaker Culture?
Check 'Yes' For Nike: How The Company Is Securing Its Trust (And The Bag) With Customers