News
University Of Florida Welcomes White Supremacist To Campus By Playing The Black National Anthem From Its Belltower
"Lift every voice and sing," indeed.
White supremacist Richard Spencer's face has been everywhere since the Charlottesville rallies. Spencer, of course, helped to plan the Unite the Right rally.
This week, Spencer spoke the University of Florida's Curtis M. Phillips Center for the Performing Arts. His presence at the University was met with protests; at one of these, a viral video was captured of a black man hugging a neo-Nazi.
One protest was far more subtle.
Like what you're reading?
Get more in your inbox.
According to WTVR CBS 6, as Spencer was preparing to take the stage for his remarks, the bells of the school's carillon tower erupted in the black national anthem, "Lift Every Voice and Sing."
"Lift Every Voice and Sing" - J. Rosamund Johnson (1873-1954), arr. Courter

Performed by the University of Florida Carillon Studio. pic.twitter.com/jbDOlVS92b

— FLORIDA (@UF) October 19, 2017
Civil rights activist James Weldon Johnson originally wrote the poem Lift Every Voice and Sing in 1900; his brother, John Rosamond Johnson, later put the poem's words to music. The NAACP declared in 1919 that "Lift Every Voice and Sing" would be its official song.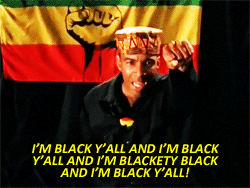 Who was behind the expert level trolling at UF?
Why, none other than music professor Laura Ellis!
Ellis climbed up the tower's 11 flight of stairs and played a rendition of the cherished black anthem on the school's carillon, an instrument made up of tuned bells connected to a keyboard.
"I think it was an appropriate time to play this song, to show our support for those who need it the most," Ellis told CNN.
The bells chimed throughout the school as over 2,500 protesters gathered on campus.
"I think the UF students really unified against hate and presented an image of love that overwhelmed any negativity. I think it was super important and fitting to play that song today, and it left me feeling comforted and unified," said Elizabeth Parker, one Ellis' students.
"I am very proud of what we saw today, there was a lot of unity. The city and campus security did an amazing job to keep everything organized, clean and peaceful," said Ellis.