From the moment we got our first look at Rihanna's character in Ocean's 8, all eyes were on her long, luscious locs.
Rihanna's longtime hairstylist, Yusef Williams, spoke on Rihanna's dedication to her character Nine Ball and how she specifically requested the character wear locs.
"We thought it would be strong," Williams told Refinery29. "Her locs would maintain that tie to Africa. She'd keep her accent. She wasn't just going to be some American girl in this movie. Nine Ball is still a Caribbean girl that just happens to be in America."
Williams noted the film's director Gary Ross gave Rih a lot of creative freedom to decide just what the hacker character's style would be.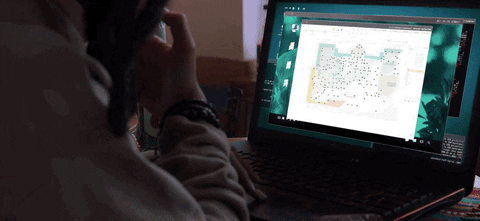 "We wanted this girl to be cool, chill and very minimal. She would wear the same things over and over again. But I think the one thing she probably cared about the most was her hair," Williams said. "When people have locs, it's kind of like their crown. It's their pride and joy. It's like a flower … you gotta nourish it and watch it grow. Hair played a really big part in who Nine Ball came to be."
Caring for the locs themselves, which Williams described as feeling like "you have a f**king Toyota on your head," took a lot of work, and a lot of moisturizing. Shea butter, black seed oil, olive oil, oh my!
Still, Rih enjoyed them!
"[Rihanna] channeled her inner Lauryn Hill and those other dreadlocked girls from back in that day who kind of just did their thing," Williams said. "You know she's from Barbados — she knows what to do with dreadlocks."
The stylist added, "It probably was the easiest style she's ever had, since she got to be free and cool and see herself differently. She's a huge pop star, and then we kind of stripped her down and gave her locs that we didn't make super, super pretty. She made them glamorous when she wanted, and then super casual when she wanted. I thought it was cool to see her locs own the night whenever she went out. You will be seeing her with locs again, for sure. I don't know when, but it will happen."