We Love These Adidas Ads Featuring Mo'Nique And Donald Glover For Real
Mo'Nique is clearly the star of these films.
April 18, 2019 at 4:35 pm
Donald Glover is promoting his Adidas shoes in true Childish Gambino fashion.
The "Redbone" singer obviously wasn't content with a regular ol' commercial. Instead, he made several short films to promote his version of the Nizza shoes.
Each film features him and comedienne Monique in various settings while he wears the shoes.
In the first film, titled 1985, Glover is trying to get past a privacy gate as Mo'Nique suggests codes for the keypad. It ended with him joking about her using her age as a password.
The second, Timber, shows Gambino chopping wood as an impeccably dressed Mo'Nique lounged near a fireplace. When he was done, he sat down to have tea with the Precious star who suggested he sip on "belly tea," in particular, because he has a pudgy tummy.
"That little girl on the internet when she said you lookin' like an old loaf of bread, she wasn't lying," Mo told him. "Look at it. You see it. You see all of it. Don't get in your feelings now, baby, the truth is the truth."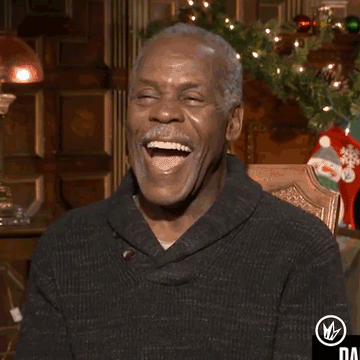 Blavitize your inbox! Join our daily newsletter for fresh stories and breaking news.
In Avocado, the pair is collecting honey from a bee colony, except Glover grabbed the wrong type of honey.
The Atlanta creator made a grave error by questioning Mo'Nique after she told him to get rid of the avocado blossom honey in favor of sidewood honey. When he asked why, she checked him.
"Because, that's why. Why yo' forehead look like a damn stop sign? 'Cause you asking all these questions," she responded.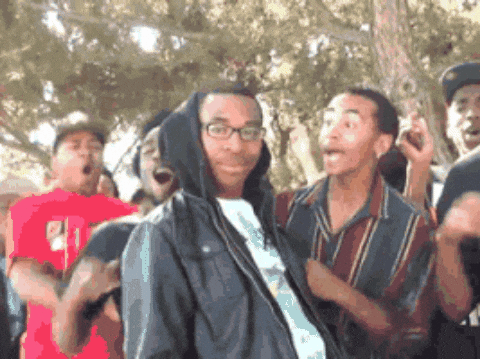 In Polenta, Mo'Nique was a whole mood when she complained about the "bougie food at these fancy things."
After complaining about the gentrification of grits, she did a little kitchen magic and handed Glover a plate.
"I know your Hollywood ass ain't had no food with seasoning in a while," she stated.
He was impressed and commented on the viscosity of the food. Mo shot him an annoyed face and told him to give it back. This video was hilarious, like the others, but can we talk about how fabulous she looks in her golden gown and laid hair?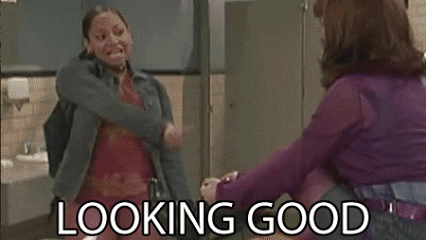 Last but certainly not least, Dusty featured Mo'Nique on a desperate search for lotion. When Glover said he didn't know where it was, she clowned him again for being ashy and gave him a nickname.
"I can see the white around your ankles from all the way up here," she declared. I'mma start calling you D.A.D. Since you got all these names, I'mma add another one for dusty ass Donald."
As Glover stormed off, she told him to stop being "childish" and told him to avoid scratching his calves because his ashiness is a fire hazard.
"This is California baby, you gotta be careful," she said.
Glover is pulling out all the stops to promote his sneakers. On April 12, he air-dropped a coupon for free sneakers at Coachella, reports Esquire. Interested attendees had to sign a contract promising to wear the shoes to his show and for the duration of the festival.
Now, check these out:
Beyoncé Just Revamped This Oldie But Goodie, And Everyone's Ready To Act A Summertime Fool
Retired NFL Player Benjamin Watson Wants To Help The 3 Black Churches Set Ablaze Rise From The Ashes
This WorldPride Campaign Powerfully Celebrates More Than 30 LGBTQIA+ Luminaries