Add "cookout" to the scroll of stuff we can't do while black. What was supposed to be a nice warm Sunday morning in Oakland, California, turned into a hot mess because someone couldn't mind their business.
Two black men were barbecuing by Lake Merritt when a white woman approached them and accused them of "trespassing," KRON-TV reports. The woman then called the police, and the exchange was caught on video by Michelle Snider.
The white woman told the men, "It is illegal to have a charcoal grill in the park here." According to Newsweek, the woman also used racial epithets when speaking with the black men, threatening them with jail time.
"This is exactly what is the problem with Oakland today. This lady wants to sit here and call the police on them for having a barbecue at the lake as if this is not normal," said Snider, who confronted the white woman on her racism.
"Are you sure it's not because you don't want black people out here?" Snider questioned the unidentified white woman on video.
"It has nothing to do with their race," the woman responded.
The woman started to cry, culminating in a full-blown white-tears fest once the police arrived.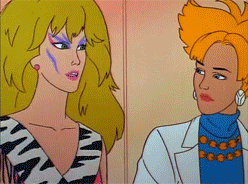 An Oakland Parks and Recreation map of Lake Merritt shows there are six designated barbecue locations, three stationary charcoal locations and three non-charcoal portable grill locations.
Snider, her husband and the men were charcoal grilling in a non-charcoal grilling spot. However, Snider said that no one had ever made a fuss about them grilling there.
"I have seen people barbecue with charcoal for years," noted Kenzie Smith, Snider's husband.
When officers arrived, they were of the opinion that while the Sniders and the men may have been bending the rules, they weren't criminals. The officers took statements for their report, but made no arrests and didn't issue any citations.
While some have questioned if this incident was a good use of taxpayer money, Oakland mayoral candidate Cat Brooks wondered what the woman who called the police was thinking.
"When you engage law enforcement in these kinds of things you are opening the door for things to go very wrong, the potential for arrests like in Philadelphia with those two black men or worse physical assault or death, and I don't believe in this day and age that white folks don't know that," Brooks said.
Watch the full controversial cookout exchange below: