Why aren't more black stunt doubles being hired?
Halloween is one of those holidays where there are bound to be unfortunate tales of people wearing blackface
with their costumes
. No matter how much public lashing the images get, the next year comes around and people do it again. Now imagine finding out the same thing is reportedly still happening in Hollywood in your favorite action movies and TV shows — and not just over the holidays.
According to a Telegraph report, black stunt doubles are allegedly being slighted for white stunt doubles, using darker makeup (essentially blackface but called "painted down") to look more like the original actors. Instead of finding women with similar hair types, builds or even the same gender, white actors were reportedly just sent to the makeup chairs to try to get as close as possible to the original actors' semblance. And this has been happening for decades.
And apparently the makeup jobs aren't always the best. Twenty-plus year stuntwoman Kelsee King-Devoreaux saw one makeup job that looked so bad she had to ask the casting director if the person was "a burn victim."
Last year, Zendaya's stunt doubles on "K.C. Undercover" were white and Hispanic, according to Deadline. Disney Channel spokesperson Patti McTeague did confirm that the producers of the show are "in compliance with the SAG-AFTRA agreement." This means that the stunt double matched the same height, weight and skin tone. In the next season, Disney opted for a veteran stuntwoman from New Zealand. It should be noted that African-American stunt double Khalid Ghajji has played the role of Kadeem Hardison in fight scenes of the same show.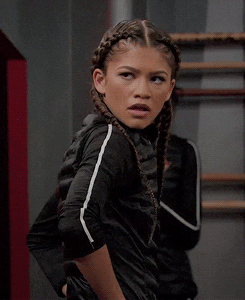 On the other hand, in 2014 on Gotham, a white stuntwoman was "painted down" to resemble a black, female actress. While Jada Pinkett Smith is not named as the actress who was connected to the stuntwoman, there were only a few actresses who would've been possibilities, including Jessica Lucas and Tonya Pinkins (or potentially Zabryna Guevara). Warner Bros. TV did issue an apology for using a "painted down" stunt person, via statement: "A mistake was made this week in casting a stunt woman for a guest star in a particular scene on the show. The situation has been rectified, and we regret the error."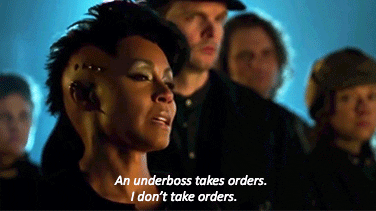 But it does bring up a bigger issue. Why not just reach out to The Black Stuntmen's Association for potential candidates or iStunt.com, both of which have a long list of African-American female and male stunt doubles of various weights, heights and ages? (The BSA is featured at the Smithsonian's National Museum of African American History and Culture, which just opened in September of this year.)
"Some women of color actually experienced two types of discrimination, number 1, as Willie [Harris] spoke about paint-down, which is coloring a person's skin to appear to be another ethnicity," Jadie David, one of the founders of the Black Stuntmen's Association, said to NBC News about the careers of minority stunt doubles. "Women also had to go through the experience of men putting on dresses and putting on wigs. And so they would double women. So we kind of had like a double-edged sword in the industry."
In all fairness, there have been a few well-known actors with minority stunt doubles, including The Rock's Hawaiian stunt double Tanoai Reed; Valisa Tate as a stunt double for Meagan Good; Dartenea Bryant as a stunt double for Regina King; Crystal Michelle as a stunt double for Vanessa Bell Calloway, Sanaa Lathan and Rutina Wesley; Angela Meryl as a stunt double for Tracee Ellis Ross, and a few other examples.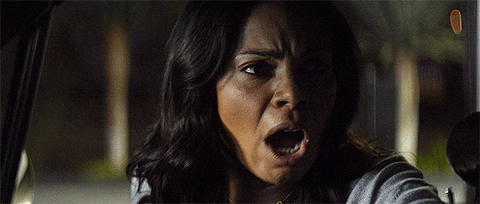 So with these proven examples above, is it really slim pickings for employing more minority stunt doubles or is it a matter of not looking for them to begin with? The easy way out would be to say that African-American women and men aren't in as many action shows and movies as other groups. But is that by choice or by exclusion? And if they were to require having African-American stunt doubles, would that decrease their chances of getting the roles? While the selection of movies is finally increasing across usually closed-off movie and TV award organizations, there is something to be said of increasing diversity for actors who play the background, too.
---
Shamontiel Latrice Vaughn is the author of two novels ("Round Trip" and"Change for a Twenty"), and a freelance journalist for various print and online publications. Her work can be found in the Chicago Tribune, Chicago Defender, CBS Chicago and more. Outside of the writing grind, the Chicago native is a dog lover and a strong supporter of a vegan lifestyle.
---
For more Blavity, sign up for our daily newsletter!