This Snapshot Of Will Smith Resembling Uncle Phil Will Blow Your Mind
That time Will looked exactly like Phil.
March 15, 2017 at 7:24 pm
First thing's first, rest in peace Uncle Phil. Forreal.
A recent video depicted Will Smith living out a longtime dream to bungee jump off the Victoria Falls Bridge over the Zambezi River, a location bordering Zimbabwe and Zambia. An upside down snapshot of a smiling Will looks a lot like that baldie and salt and pepper beard of the late James Avery, and people online are seriously mind-blown by the close comparison!
When did Will Smith become Uncle Phil??? pic.twitter.com/XzZrKaxBOj

— Calev (@_calev) March 12, 2017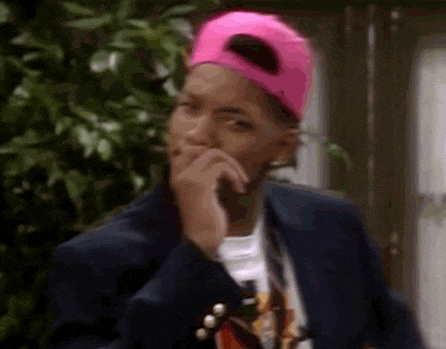 Photo: GIPHY
That particular angle is a little spooky but it's GOLD. Honestly, it's really the squinty eyes paired with the tan that gives it that extra level of resemblance. We all knew how much Will loved his uncle Phil, but this awesome comparison is love shown to the highest degree.
One particular moment crossed all real Fresh Prince of Bel-Air fans, as we instantly thought of the moment when Hillary's boyfriend, Trevor, proposes to her mid-jump on air. Thankfully, Will's jump had a happy ending.
HILLARY BANKS…WILL YOU MARRY M—— https://t.co/A2OYAslPoo

— Justin Tinsley (@JustinTinsley) March 11, 2017
The beloved TV dad and our favorite uncle passed away in 2013 due to complications from open-heart surgery. We're just happy to see a resemblance that reminds us of our great uncle Phil, through the Freshest Prince Of Bel-Air.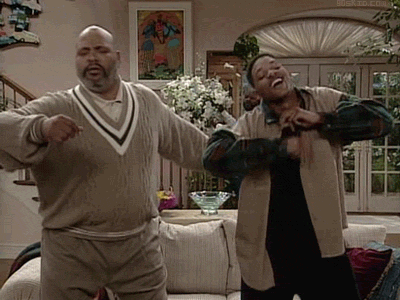 Photo: GIPHY