Ever wanted to party with Chance The Rapper? Well, now you can!
While Chance's Harold's Chicken themed birthday cake last year made waves, he's upping the ante for his quarter-century anniversary!
"My birthday party is going to be a blast and I'm super excited for everyone to join me as I'm blessed to celebrate another year," the Chicago native said in a statement according to ABC Chicago.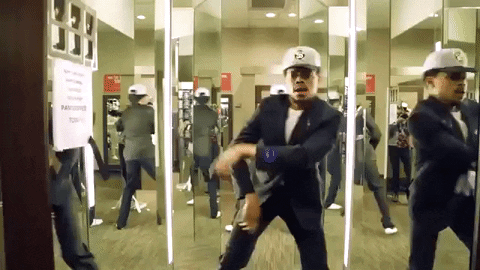 Chance also a public party last year.
Tickets for Chance's 25th range from $100 to $250; tickets include a top-shelf open bar and food. VIP packages include tables and range from $2,000 to $10,000. Chance will, of course, be in attendance, along with other special guests. The rapper has also promised several live performances.
All party proceeds will go toward Chance's youth empowerment charity SocialWorks, which is focused on education, the arts and civic engagement. According to Time Out Chicago, the official press release says "100 percent of the proceeds from LiqrBox [will be] going back to the Chicago community, through SocialWorks."
Chance the Rapper's 25th Birthday party will be held on April 21 from 10pm to 1am at LiqrBox in Chicago.
To party with Lil' Chano from 79th on his born day, purchase tickets at eventbrite.com! Get 'em quick, because they are on a first-come-first-serve basis.