5 Times Lebron James Proved He Was King Off The Court
We stan for Bron Bron.
August 02, 2018 at 9:13 pm
Lebron James has dominated this week's headlines after the opening of his revolutionary I Promise School. Although this school is getting a lot of attention, the opening of the school isn't the first time Bron has showed the world he stays woke.
Here are other ways King James makes the world better off the basketball court.
1. He's not afraid to call out Donald Trump.
On Monday, Bron criticized 45 for being divisive during an interview with CNN's Don Lemon.
"He's dividing us, and what I've noticed over the last few months, he's kind of used sport to divide us, and that's something that I can't relate to because I know that sport was the first time I ever was around someone white," Bron said. "I got the opportunity to see them and learn about them, and they got an opportunity to learn about me, and we became very good friends. Sports has never been something that divides people. It's always been something that brings someone together."

This isn't the first time James came for Trump's bad wig.
When Steph Curry declined an invitation to the White House in September 2017, Trump threw a Twitter tantrum.
Going to the White House is considered a great honor for a championship team.Stephen Curry is hesitating,therefore invitation is withdrawn!

— Donald J. Trump (@realDonaldTrump) September 23, 2017
"Going to the White House is considered a great honor for a championship team. Stephen Curry is hesitating, therefore invitation is withdrawn!" Trump wrote.
Bron butted in and put the president in his place, reminding the commander-in-chief Curry had already politely declined the invitation.
U bum @StephenCurry30 already said he ain't going! So therefore ain't no invite. Going to White House was a great honor until you showed up!

— LeBron James (@KingJames) September 23, 2017
"U bum @StephenCurry30 already said he ain't going! So therefore ain't no invite. Going to White House was a great honor until you showed up!" he tweeted.
James also convinced the entire Cavaliers organization to boycott Trump's hotels. The team would occaionally stay in Trump hotels while traveling, but James put his foot down, refusing to give the president the team's business. That boycott inspired other NBA teams, and even corporations, to do the same.
2. Lebron doesn't let anyone else disrespect him, either.
Trump isn't the only person James has feuded with. When conservative commentator Laura Igraham told him to "shut up and dribble," he was unbothered.
"We will definitely not shut up and dribble. … I mean too much to society, too much to the youth, too much to so many kids who feel like they don't have a way out," James said during a press conference.
"I had no idea who she is … until now. So she won in that case."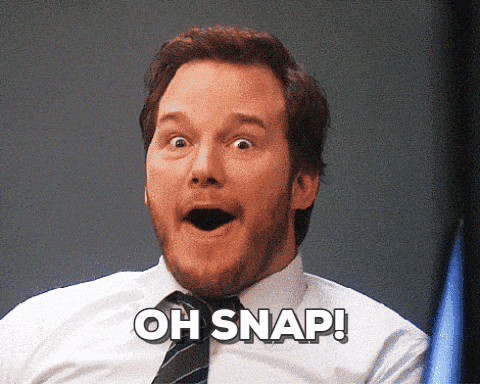 When a reporter got slick at the mouth during another press conference, James famously walked out and gave the world a new meme.
3. Before opening I Promise, he helped grown folks get their GEDs
In 2015, The Lebron James Family Foundation paid the GED-related expenses for 15 parents of children enrolled in the foundation's mentorship programs. The foundation covered exam fees and provided parents with laptops, bus passes and parking passes. Parents who exhibited high participation rates got special perks. Six folks who attended the program's informational meeting received free Beats By Dre headphones.
4. Bron loves the kids.
James has dedicated a lot of time to bettering the lives of the children in his hometown via his foundation. Part of this work has been done through the foundation's mentoring program for elementary and secondary school students.
Every year, his foundation hosts a family reunion for kids and parents who have participated in the organization's programs. The annual day of fun treats kids to a day at Cedar Point amusement park before they begin a new school year. The foundation also partners with local Boys and Girls Clubs. The location in Akron is named after James and he's visited club locations across the country.
"When I was growing up I spent a lot of time at places like Boys and Girls Clubs. These safe havens were a home away from home for me," James said, according to the foundation's website.
Additionally, the self-proclaimed "Kid from Akron" provides full scholarships to the University of Akron for Akron Public Schools graduates who meet certain academic requirements. According to Cleveland.com, the program is currently set to cover students graduating through the class of 2029.
James says his charity work has been inspired by his own upbringing.
"It means so much because, as a kid growing up in the inner city and a lot of African American kids, you don't really think past high school," James said in 2015, the year the scholarship launched. "You don't really know your future. You hear high school all the time, and you graduate high school and then you never think past that because either it's not possible or your family's not financially stable to even be able to support a kid going to college."
5. Lebron and his family give us #blacklove goals!
James has been with wife Savannah since they were both in high school. Savannah has been by his side every step of his career.
"A person like myself always needs a great sidekick and a person you can rely on no matter the circumstances. And she's that," James told Harper's Bazaar in 2010. "She's got my back, and I love her for that."
The couple tied the knot in 2013, and celebrated with a lavish ceremony that included a performance from Beyoncé, according to Essence. He told Oprah proposing to Savannah was felt "like a finals game."
He knew he wanted to be with her forever.
"I had been thinking about it for a while, but it just came to me one day and I was like this is just another part of growth for me," he added. "You know I was like this is the lady, the woman I have been with through all the good and all the bad. She's been there for a long time and I wanted her to continue to be there with me, so I felt like at that moment it was time."
Not to mention, the two have three beautiful babies together.
Bron and 'Vannah clearly have something special.
Liking this content? Check these out:
LeBron James Opens STEM-Based School For At-Risk Students In Hometown Of Akron, Ohio
You May Believe Lebron James Is Chasing A Championship In LA. I, For One, Think We're About To Get A 'Space Jam 2'
LeBron James' First Encounter With White People Was Through Sports. Now, He Says Trump Is Using Sports 'To Divide Us'