5 Women Sound Off On Why They Love Lizzo And All Her Sex-Positive, Flute-Playing, Fearless Energy
Five women share how Lizzo is a daily inspiration.
Sex-positive singer and flutist Lizzo isn't a stranger to empowering women through her music. Hits from her 2013 debut album Lizzobangers and her 2016 EP Coconut Oil purposefully remind women that they don't need to be married or go on weekly diets in order to be accepted in society.
Lizzo's third studio album Cuz I Love You was released in April 2019 and reinforces her body positive message. Throughout the album, the unapologetic artist sings about loving herself and her curves while not tolerating disrespect from anyone. Although Cuz I Love You isn't Lizzo's introduction to the music scene, it feels like a debut album mirroring her current evolution from an underground indie artist to a pop sensation. Her fan base has inevitably grown too, as various types of women find her music inspiring.
Hey @lizzo, we got your poster up in our district office! Keep making Minnesota proud! pic.twitter.com/nyVRbkK2Xy

— Rep. Ilhan Omar (@Ilhan) April 25, 2019
Blavity encouraged women of different races, backgrounds, body sizes and sexual orientations to share how the musician from Minnesota inspires them on a regular basis. Here's what they had to say.
1. Sabriya Said: Student at the Fashion Institute of Technology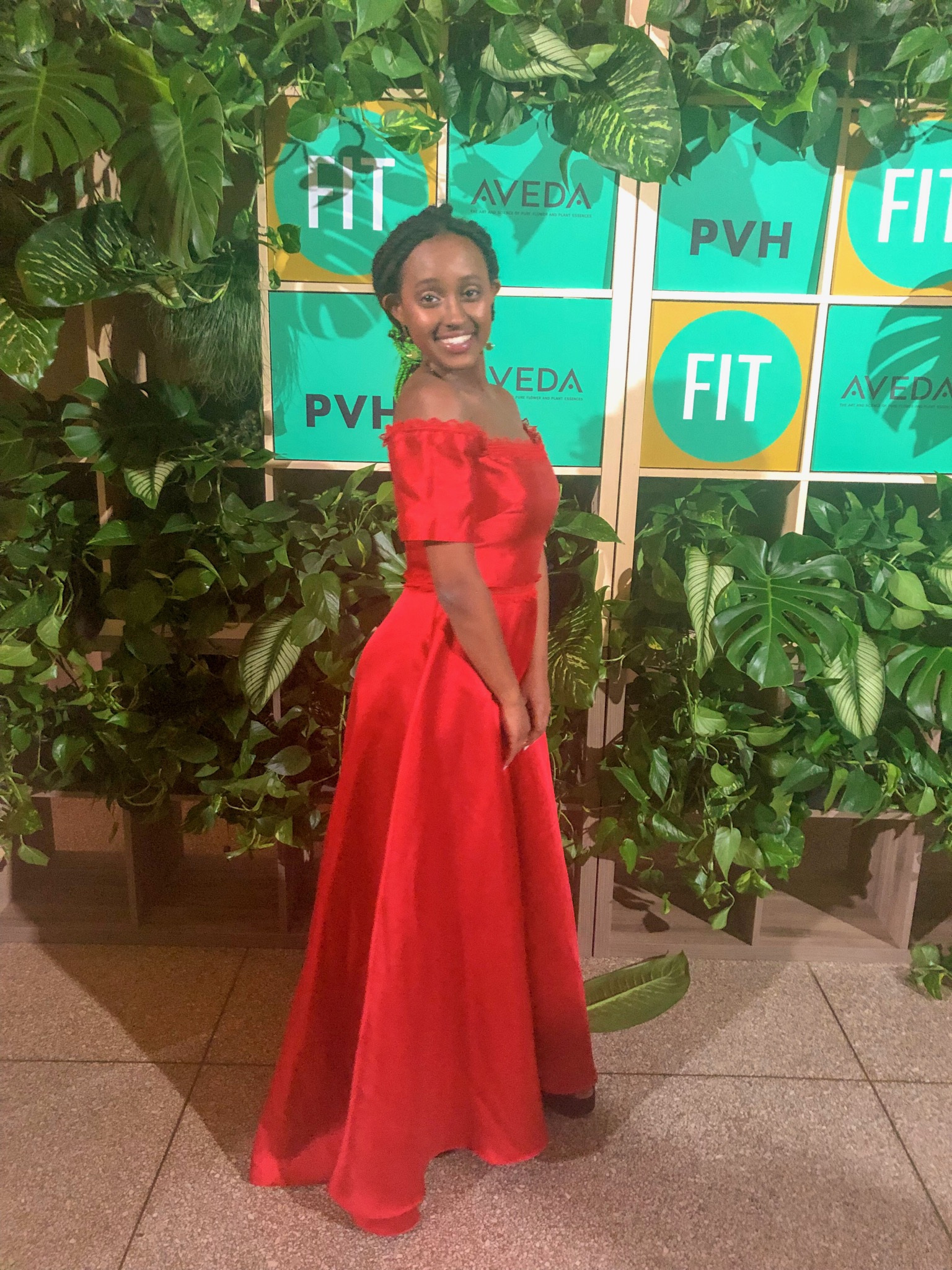 "With a lot of mainstream artists, you see the same type of person. Sure, there may be artists who are a little curvy, but we don't ever really see somebody who's bigger and embraces it. The fact that she's fat, the fact that she's a woman, the fact that she's Black and has all of these things is what makes her Lizzo. I like how she's so prideful about those things. She recently had a video of her kissing a cake of herself, and I thought that was so empowering. Even her album cover is [empowering] because in music women get so sexualized, but I don't see her as being oversexualized because you never get to see a larger woman showcase herself like that."

"She consistently breaks barriers and she ties all of her characteristics into her music, so I think that's really empowering. As a Black woman who wants to work in the music industry, I definitely want artists to be reflective of who I am as a person, so I really hope that there are going to be more artists like Lizzo and there's just more diversity in the music scene. Wanting to work in marketing and music, I noticed that it's kind of boring and not exciting if I'm working with the same type of artists every time. Lizzo is paving the way for other Black women artists to make their mark and letting them know that they don't have to be a Rihanna or a Beyoncé."
what I REALLY mean when I say I love myself pic.twitter.com/GbJqcV9dQJ

— |L I Z Z O| (@lizzo) April 20, 2019
2. Leah Evans: Photographer
"She's just so unapologetic about being this big, Black, beautiful, strong woman. She's not afraid to be herself and doesn't hold back at all, so it encourages me to take up space."

"I do a lot of work with some community groups, so [her music] encourages me to speak up. Oftentimes I'm OK with taking the lead if I need to, but if there's anybody else who wants to, I usually take a step back and let people say and do what they want. When I actually have something to say, I'm more encouraged to speak my mind or be myself, even if it makes someone else feel uncomfortable."
3. Jameelah Jones: Poet
"There are so many layers to her, and that's really cool because a lot of times Black people in the public eye feel that we can only be one version of Black."

"I'm interested in writing about joy and Black queer people; I think we're entering a time in which Black people, Black queer people, Black fat people are being affirmed in who they are and we don't feel like we have to change for anybody. Lizzo embodies that 100 percent. She really helps me to keep writing. Her album is on repeat while I'm writing because I know that I need her energy."
My favorite song and my favorite person doin my favorite thing!!!! Aye @TraceeEllisRoss next time invite ya grrrl!!!!! ????STREAM 'SOULMATE' FROM MY ALBUM #CUZILOVEYOU NOWWWWSS AND GET YO LIFE LIKE TRACEE❤️ https://t.co/02v11uTh25 pic.twitter.com/TBqdX7bFsB

— |L I Z Z O| (@lizzo) April 23, 2019
4. Sandra Yoder: Community Activist
"I've grown to love her so much because of the way she presents herself and how she has so much confidence. I'd like for my daughter to get to see [Lizzo], being a woman in a big, Black body be so proud of herself and put herself out there, regardless of what anyone else thinks."

"As a big woman with dark skin, looking at her dance and sing the way that she does is beautiful and makes [my body size] feel more universal. It definitely helps me with my own confidence."
5. Subini Annamma: Ph.D. Special Education Professor
"Being a longtime Lizzo fan — watching her grow and change, and her being able to express herself in a myriad of ways through her creative projects — is very inspiring."

"She teaches us that there are many ways in which we can express ourselves. As an academic, that's something that I need to hold on to because you can get locked into this one theoretical idea around change and identity. She just inspires me to keep pushing and developing further, as my voice changes over time."

Lizzo's emergence as a household name, style and the empowering messages within her music encourages women from all demographics to not be ashamed of having that same attitude in their own lives.

Ms. Lizzo, will you please play us out?


YouTube | Lizzo Music
Like this content? Now, check these out:
Lizzo Didn't Miss A Beat When Coachella Screwed Up Her Sound For The Second Time: 'That's Why I Got My Music Major'
Lizzo Gets Her Hair Braided, Honors Nipsey Hussle and Outraps Your Faves All In One 'Jimmy Kimmel' Set
A Naked Cardi B Provided An Explicit Lesson On Her Lady Parts After Folks Thought Her Na-Na Slipped Out On The Red Carpet