Photo: HoomRun
Let's be real, DC has always been the mecca.
Photo: Jumpshell
As a native PG County princess, I always loved how convenient it was to drive ten minutes and instantly find myself in the heart of the nation's capital. There was always a move, a sound, or a taste to experience. The energy here is something I'll never really forget, so the holidays are no exception.
Natives and tourists alike bask in the all the feels around this time every year and the city doesn't disappoint. With events as lit as your tree or candles, the District's got you covered. Here are a few events that should be your radar, sure to appeal to every mood and flavor.
Ugly Sweater Trap House Party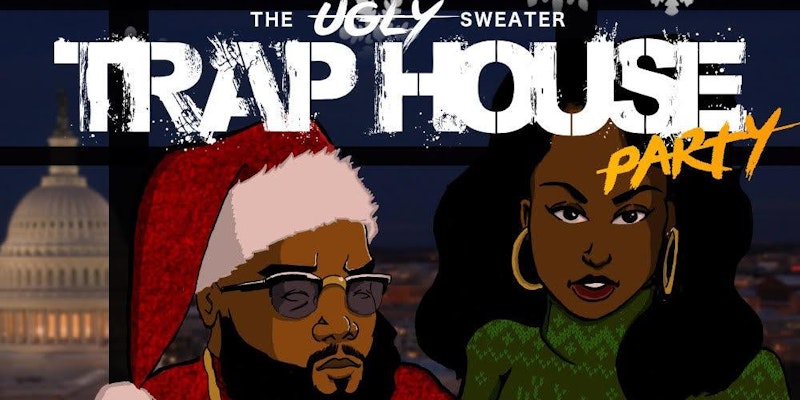 Photo: Eventbrite
Whenever you mix drink specials, trap music, and yuletide cheer together, it's bound to be a lit event. Hosted by Britt Wright and TheNetworkDC, the 21+ can get festive and turnt in one quick swoop.
RSVP here.


The Hirshhorn Museum and Sculpture Garden
Photo: Rock Creek Social
If you're one of those "I like art" type girls or guys, DC's definitely the place you want to be. The Hirshhorn, one of the quirky and Instagram-worthy art museums in the Smithsonian circle, is hosting exhibits well into 2017 that are sure to excite and amaze.
Check out the current exhibits here.
Zoo Lights
Photo: Zoo Lights
Zoo Lights has become a DC tradition through the years. The Smithsonian National Zoo hosts hundreds of families and friends as they enjoy the animals exhibits, holiday treats, and live performances. Why should yours miss out on the fun?
More details here.
Dirty Martini's Drag Brunch
Photo: DC Drag Brunch
Voted the Best Party Brunch in 2015, the DC Drag Brunch is something unlike any other. These artists serve it severely. The lip-syncs are immaculate, the mimosas are never-ending and the energy is insane.
RSVP here.
Rock Creek Social Club
Photo: Rock Creek Social
This is actually one of my favorite organizations within the city. Rock Creek Social is always at the helm of a bomb event in the city, known most for their Grilled Cheese Socials in the spring and summer. Winter isn't immune to the work of this ill event-planning group. Scroll through their Instagram page for a plethora of ideas.
RSVP here.
A Night at Savoy Ballroom
Photo: The Gryphon
If you want to be on your grown-up this New Year's Eve, The Gryphon is where you want to be. Belvedere Open Bar for an hour. Moet and Hennessy on the rocks and at your disposal. Your peers, dripping in melanin and dressed to the nines. I mean, it that doesn't have you ready to book a table, I don't know what will.
RSVP here.
---
Loving Blavity's articles? Sign up for our daily newsletter.