News
Adidas Says It's Sorry For Celebrating Black History Month With An All-White Shoe
What in the all lives matter is this?
Photo Credit: Getty Images
Someone at Adidas thought it was a good idea to celebrate Black History Month with an all-white shoe.
Like what you're reading?
Get more in your inbox.
The shoe was part of a collection inspired by the Harlem Renaissance, according to USA Today. To make matters worse, the shoe is called "Ultraboost Uncaged."
The shoe is completely devoid of color except for the black soles. We guess red and green were busy during the design process.
You may not be surprised to learn the Ultraboost Uncaged was met with immediate disgust by people with common sense.
Adidas made an all white shoe for black history month. Major L, get that trash from outta here.

— Pablo Escobear 🐻 (@Laclanta) February 1, 2019
Welcome to Black History Month where:
1. Adidas released an all white Black History Month shoe
2. Jussie Smollett has to prove he was attacked
3. 21 Savage is being detained by ICE
4. Jennifer Lopez is doing the Motown tribute at the Grammys

Anything we need to add?

— Keisha Ka'oir (@MikeishaDache) February 5, 2019
I walked into a @JDSports today to look at the ultra boost shoe @adidas I was told by an employee that these shoes were made to celebrate black history month. Confused the employee proceeded to tell me that the shoe was also made of cotton? Hence the all white. I am disgusted

— barcaaaaaaaa (@cocosimple88) February 2, 2019
Adidas has pulled the shoe from the collection and issued a statement apologizing for its behavior.
"Adidas released a new collection in celebration of Black History Month featuring designs inspired by the Harlem Renaissance," the statement reads. "We added a running shoe to the collection that we later felt did not reflect the spirit or philosophy of how adidas believes we should recognize and honor Black History Month. After careful consideration, we have decided to withdraw the product from the collection."
Thankfully, the other items in the collection are full of color, according to Sole Collector. The other BHM shoes are mostly black with purple and orange accents.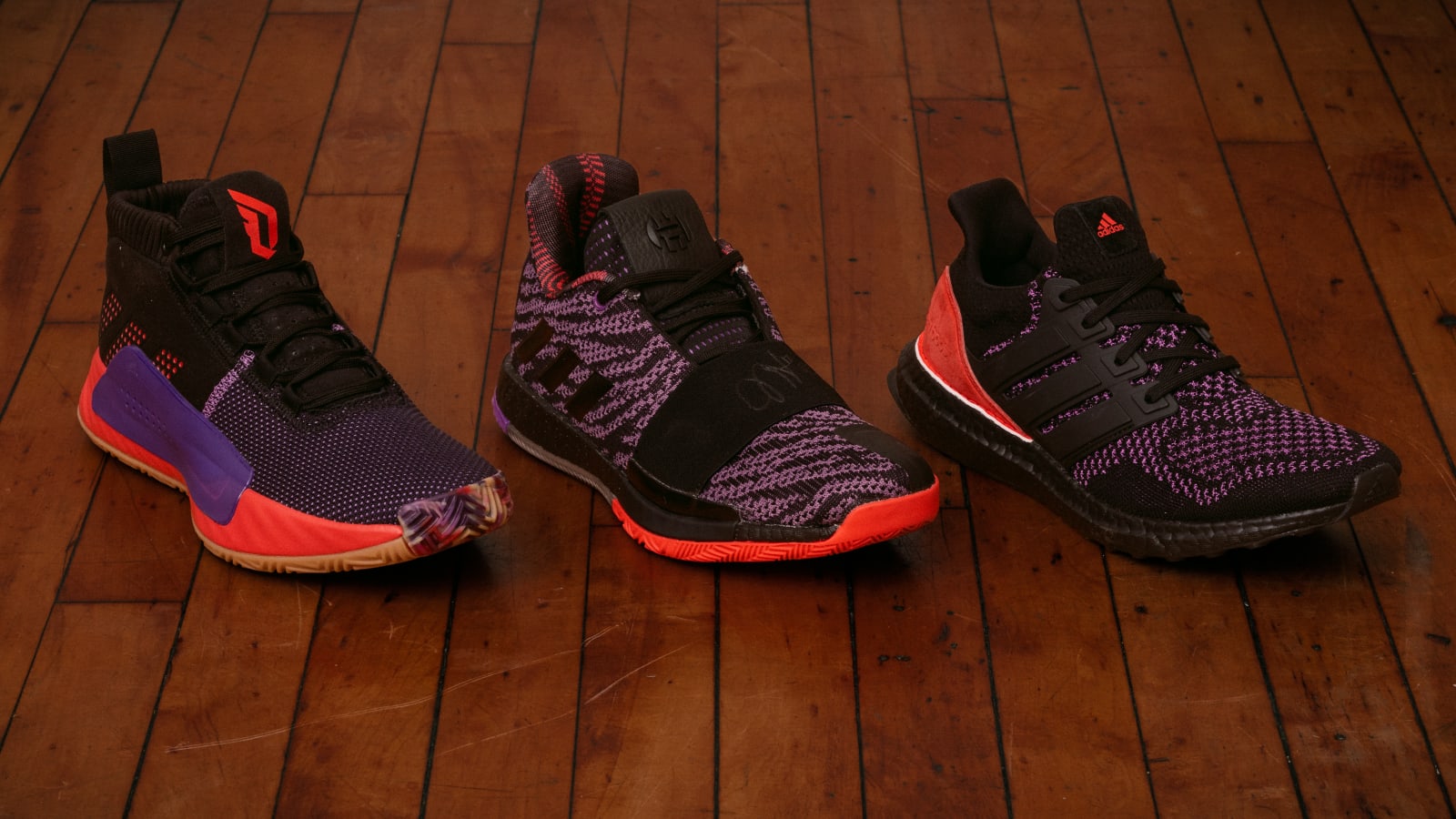 They aren't red, black and green but it's major improvement over all white.
Blavitize your inbox! Join our daily newsletter for fresh stories and breaking news.