Have y'all come down from that Beychella high yet? Well, get ready for another round of praise for Queen Bey, for going above and beyond just paying homage to HBCU culture, but also putting her money where her mouth is!
According to Bey's official site, the BeyGOOD initiative announced its new Homecoming Scholars Award Program. Bey has pledged $100,000 in scholarship money that will be split in four, and given to one student from each of the following schools: Tuskegee University, Bethune-Cookman University, Xavier University of Louisiana and Wilberforce University. The money will be awarded for the 2018-2019 school year.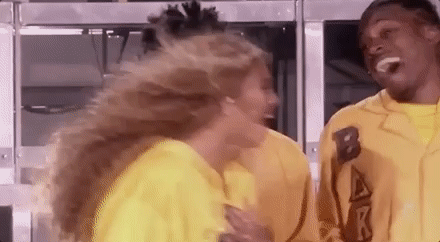 "We salute the rich legacy of Historically Black Colleges and Universities," said Ivy McGregor, Director of Philanthropy and Corporate Relations at Parkwood Entertainment, which houses BeyGOOD. "We honor all institutions of higher learning for maintaining culture and creating environments for optimal learning which expands dreams and the seas of possibilities for students."
The Homecoming Scholars Award Program is a follow-up to Formation Scholars Awards Program, which was specifically awarded to female college students. The HBCU program will be awarded to a student regardless of gender.
To be eligible, students must be studying literature, creative arts, African American studies, science, education, business, communications, social sciences, computer science or engineering, and have at least a 3.5 GPA.
Award winners will be announced this summer.