If you were following Twitter Thursday, you may have noticed the "fireworks" that occurred between White House correspondent April Ryan and White House Press Secretary Sarah Huckabee Sanders.
The two have butted heads pretty much since Sanders took over the post, and had another verbal altercation on May 3.
Ryan asked Sanders a question about newly hired Trump lawyer Rudy Giuliani's revelation on Fox News. Guiliani disclosed the president's repayment of $130,000 to his former lawyer Michael Cohen for hush money to porn star Stormy Daniels. The president previously claimed on television that he didn't know anything about the payment.
During Ryan's questioning, this happened:
Fireworks today.

.@AprilDRyan: You were blindsided by the news of that the president repaid Michael Cohen for the $130K hush payment to Stormy Daniels.

Sarah Sanders: "With all due respect, you don't know how I feel."

April Ryan: I've been here 21 years, I know how this works.— Yamiche Alcindor (@Yamiche) May 3, 2018
OHHHH SARAH HUCKABEE SANDERS JUST GOT HER FEATHERS RUFFLED BY @AprilDRyan's QUESTIONING.— Symone D. Sanders (@SymoneDSanders) May 3, 2018
Omg… pic.twitter.com/ODqXUXdSJO— Blanket Jackson (@ChristineFox_) May 3, 2018
Sanders previously repeated Trump knew nothing about the payment. At the White House press conference on May 2, she said she learned it was not true while watching Fox News.
Ryan noted if Sanders had learned about the repayment on the news, then she had been "blindsided" by the revelation. Sanders denied specifically using that term.
"Well, I said it. But you were blindsided, from what you said," Ryan remarked.
"With all due respect, you don't know much about me in terms of what I feel and what I don't," retorted Sanders. "I think we're done."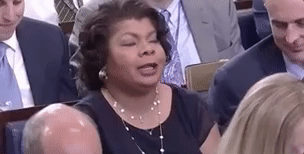 Ryan then replied, "I know enough," citing her 21-year experience in the reporting industry.
The White House correspondent reflected on the encounter later on CNN, and she broke it all the way down.
"She was watching, she found out all of the information while she was watching Fox last night. So she was blindsided. This was not a personal attack on her. And for her to say something like, 'You don't know me' — that was very street," said Ryan.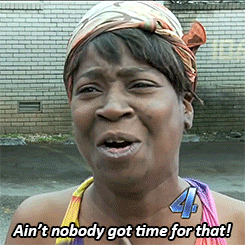 "I know there are street politics here, but that was very street. I've been here 21 years from this White House, from the second term of Bill Clinton until the first term of Donald J. Trump. I've seen impeachment, I've seen war, I've seen peace. So I understand the process. I'm not a dummy and do not discredit me. That's what my comeback was," Ryan added.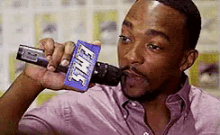 You can see discussing that moment in detail on CNN below: