Change Politics
Atlanta Mayor Keisha Bottoms Has A New Transition Team, And It Includes T.I. And Killer Mike
Mayor Bottoms announced her 38-member transition team on Thursday.
Photo Credit: Photos: Concerttour/Wikimedia Commons; Treefort/Flickr
It's been a month since Democratic mayoral candidate Keisha Lance Bottoms declared victory in a very tight race against then-opponent Mary Norwood. Today, Atlanta's new mayor is kicking things into high gear with the announcement of her 38-person transition team, the Atlanta Business Chronicle reports.
The list also includes prominent business figures such as Delta Airlines' CEO Ed Bastian, Home Depot's CFO and executive vice president Carol Tomé, UPS' chairman and CEO David Abney.
It also includes two very prominent Atlanta rappers: T.I. and Killer Mike.
Like what you're reading?
Get more in your inbox.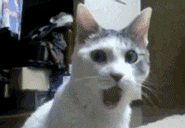 "The 38-strong transition team represents a tremendous amount of diversity and depth," Bottoms said.
"I really want them to come up with fresh ideas and recommendations for best practices," Bottoms added. "We are seeking to make sure we attract the best talent in this city."
The team will be divided into sub-groups tasked with implementing Bottoms' policy initiatives and with searching for key cabinet members. Key parts of Bottoms' campaign platform such as increasing the amount of affordable housing in the city, improving public education and ensuring public safety be among the first things the new team tackles.
After announcing her new team, Bottoms specifically mentioned "affordability" as the top priority among these concerns, and said she was looking forward to having "a conversation about equity and affordability."
"It's very exciting that we will be able to put some meat to these initiatives," Bottoms said.
Bottoms also added another dose of black girl magic to her new team by appointing Marva Lewis as her chief of staff. Lewis previous worked as head of human resources for Atlanta-based Cousins Properties, and also worked with Bottoms on her campaign.
"We have pulled together this group of 38 pretty great, phenomenal people," said transition co-chair Vicki Palmer, a retired executive from Coca-Cola European Partners. "I'm very proud to say we made 38 calls and we got 38 yesses."
"As Mayor Bottoms said, we are open for business, and we are looking for ways to make the city better," said fellow transition co-chair Larry Gellerstedt III, CEO of Cousins Properties.
Now the real work begins!
---
Sponsored Content
8 Tools You Should Use To Help Achieve Your Personal Goals