In his first trip to Kenya since leaving the White House, Barack Obama spoke with Kenyan officials on Monday, July 16, about the future of Kenya, and his hopes ongoing conflicts will be resolved.
The 44th U.S. president gave props to President Uhuru Kenyatta and opposition leader Raila Odinga for resolving their differences without resorting to war. Trouble between the two men reached dangerous heights following last year's disputed election. Protests erupted, resulting 1,200 people being killed.
According to Reuters, Obama is especially concerned about tensions between the country's roughly 40 ethnic groups.
The former president addressed this concern directly in a speech at the opening of the Sauti Kuu resource center in Kogelo, Kenya alongside his sister, Auma Obama.
Mr. Obama and his sibling also celebrated the opening of the Sauti Kuu resource center in Kogelo, Kenya. Kogelo was the birthplace of their father, Barack Obama, Sr.
"It means no longer seeing different ethnicities as enemies or rivals but rather as allies; in seeing the diversity of tribes not as a weakness, but as a strength," Obama said according to NBC News.
The center hopes to help people in Kogelo.
In his speech, President Obama also criticized corruption scandals, saying he believes this corruption has both hindered economic development and weakened the public's faith in the nation's government.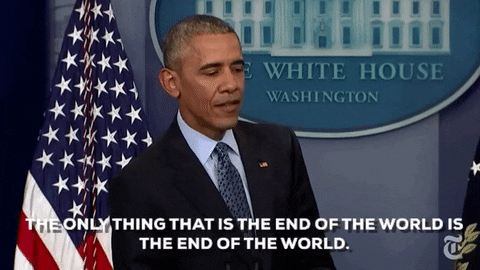 This year's trip to Kenya was his fourth trip, overall. After his Kenya visit, Mr. Obama will head to South Africa to commemorate the 100th anniversary of Nelson Mandela's birth.
Now, check these out:
Obama Just Gave Us An Africa-Inspired Summer Reading List, And We Have Our Bookmarks Ready
Presidential Election In Kenya Ruled Invalid Due To Irregularities
Cambridge Analytica Scandal Comes To Kenya: Officials Demand Answers After Firm Brags Of Manipulating 2017 Election