Obama Just Gave Us An Africa-Inspired Summer Reading List, And We Have Our Bookmarks Ready
Summer is LIT.
Need some summer book recommendations? Barack Obama is here for you!
On Friday, the former POTUS posted his summer reading list (as well as what inspired each pick) on Facebook ahead of his trip to Africa this week. It'll be the first time heading to the continent since he left the White House. Specifically, he'll be touching down in Kenya and South Africa.
"I've often drawn inspiration from Africa's extraordinary literary tradition," Obama wrote on his Facebook page. "As I prepare for this trip, I wanted to share a list of books that I'd recommend for summer reading, including some from a number of Africa's best writers and thinkers – each of whom illuminate our world in powerful and unique ways."
Obama recommended 6 books in total, including, Things Fall Apart by Chinua Achebe, A Grain of Wheat by Ngugi wa Thiong'o, Long Walk to Freedom by Nelson Mandela, Americanah by Chimamanda Ngozi Adichie, The Return by Hisham Matar and The World As It Is by Ben Rhodes.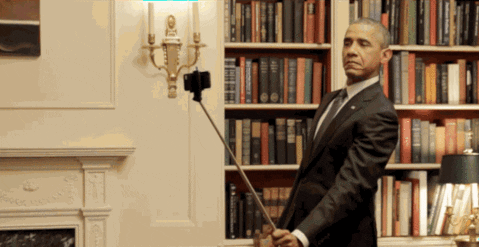 The list is largely made up of African authors, except for the final one, which is a memoir by Obama's speechwriter Ben Rhodes. Rhodes' book chronicles his time at the White House during the Obama administration.
The 44th president is set to deliver the Nelson Mandela Annual Lecture in Johannesburg, South Africa on July 17 to commemorate the 100th anniversary of Mandela's birth. Per QZ, Rhodes believes it'll be the most important speech Obama will have delivered since departing the White House.
Liking this content? Check these out:
Why Barack Obama's Speeches Should Be Taught In School
Get A Peek At Young Barack Obama Through The Letters He Wrote To His College Girlfriend
17 influential quotes from Nelson Mandela to remember on #MandelaDay