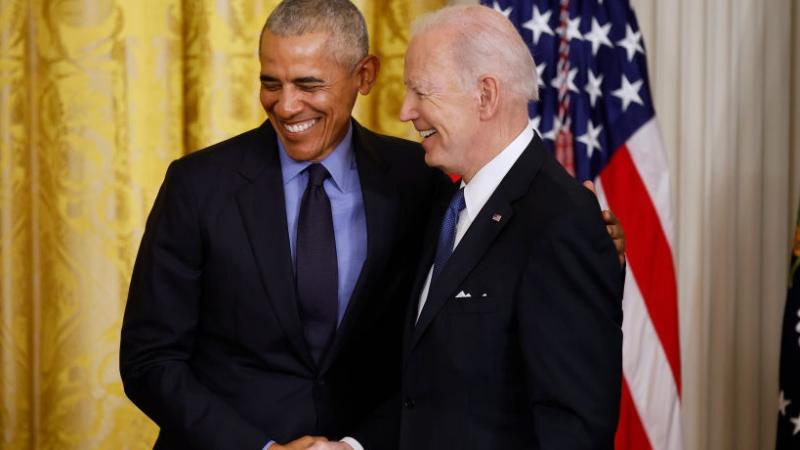 Barack Obama Took A Friendly Jab At Joe Biden During Return To White House
Obama jokingly referred to Joe Biden as "vice president."
April 06, 2022 at 5:44 pm
Former president Barack Obama went back to the White House on Tuesday and cracked some jokes. The 44th president, who returned to his old home to commemorate the 12th anniversary of the signing of the Affordable Care Act, took a friendly jab at President Joe Biden.
Shortly before embracing his former running mate, Obama jokingly referred to Biden as "vice president."
Happening Now: President Biden, Vice President Harris, and President Obama deliver remarks on the Affordable Care Act and lowering health care costs for families. https://t.co/oP1EMdqbVR

— The White House (@WhiteHouse) April 5, 2022