Beyoncé is not only the Queen Bee but is also apparently the queen of political divisiveness.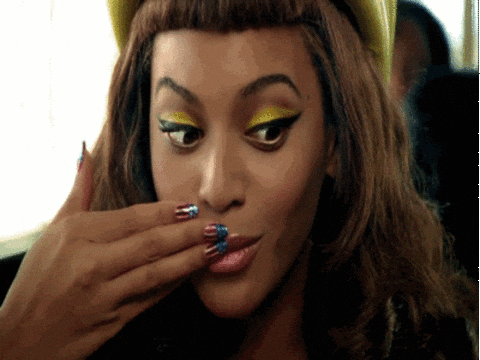 According to The Hill, a new Morning Consult poll found the Everything Is Love singer to be "the most politically divisive celebrity" in the United States. The pollsters found Bey has a 63 percent favorable rating among Democrats and a negative 3 percent favorable rating among Republicans, a 66-point gap. The poll's margin of error is 2 percentage points.
Rush Limbaugh, Ellen DeGeneres, LeBron James, Katy Perry and Rihanna also nabbed top spots on the list.
The numbers left many wondering how a singer who rarely speaks directly about politics outranked partisan talking heads like Rush Limbaugh and Sean Hannity. Twitter had an answer for that query: the fact that Beyoncé is unapologetically Black, and white folks are salty.
America still hasn't forgiven Beyonce for reminding us she's Black. 😂🤣

Karen: Beyonce is so racist against the police now I'm so disappointed.
Trish: Why can't she just do the Single Ladies dance again? I like that one. https://t.co/azTO1GpMjK

— Rafi (@RafiDAngelo) October 16, 2018
Great job @beyonce. Continue to slay. Let them haters hate because you love your heritage and your hometown. <3 Poll: Beyoncé is most politically divisive celebrity in the US https://t.co/lYgXf8h8Xj

— Carmen Berkley (@CarmenBerkley) October 16, 2018
Huh? What political positions has Bey taken other than celebrating African American culture and identity? Because I suspect that this "divisiveness" is based more on white people's fear of powerful Black women than any substantive political analysis.

— Male Energy Messiah (@thespinsterymc) October 16, 2018
That very interesting for a woman who hasn't spoke publicly or done an interview since 2011.

— RockforthGal (@cadeishaC5L) October 16, 2018
Racists gonna racist.

— Satiricalifragilistic 🗽🍩 btw, please ban the Nazis (@Satiricali) October 16, 2018
I thought trump was the most politically divisive celebrity in the US..

— iceberg21 (@iceberg171) October 16, 2018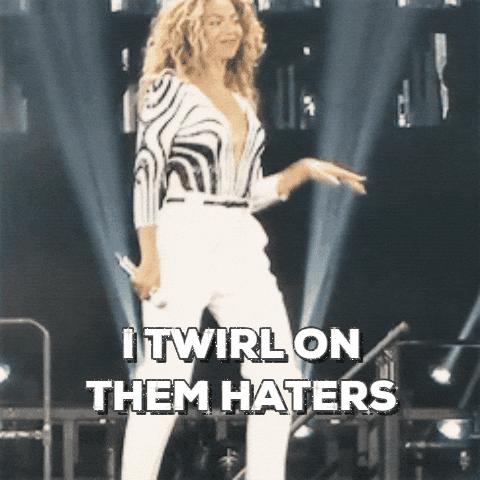 Liking this content? Check these out:
Beyoncé Has Full Control Over Her September Vogue Issue -- So She Tapped A 23-Year-Old Black Photographer To Shoot Her Cover
Beyoncé, Black Motherhood And The Resistance