A white man who followed a black man to his house to spew racial slurs at him claims the viral video of the incident has ruined his life.
On Tuesday, July 24, Jeff Whitman was angry when Charles Lovett cut him off in traffic. Instead of honking his horn and giving him the finger, Whitman followed Lovett for two miles to his house. That type of behavior can get a person shot, but instead of a gun, Lovett pulled out his phone.
"Is there a reason you just followed me to my house?" Lovett asked Whitman.
"I just want to let you know what a n****r you are," Whitman replied.
"So I'm a n****r because you can't read street signs?" Lovett shot back.
The men continued to argue for a couple more minutes, and Whitman kept calling Lovett the N-word. Lovett posted the video on social media, and the internet quickly identified Whitman since he was driving his work van during the incident. When NBC4 approached him two days after the dispute, he was unapologetic.
"I don't know if it makes it right or wrong, all I can say is I grew up with it, and it's not a big deal for me," Whitman said at the time.
After the internet ripped him a new one, Whitman changed his attitude. He released a statement apologizing for the incident, reports ABC 6/FOX 28. He even claimed he has a history of helping black folks.
"To Charles Lovett and the community,
I apologize for my use of the n word towards Charles Lovett on Tuesday, July 24th. I understand that using the n-word was not only hurtful towards Lovett as an individual, but hurtful towards the Black community at large. Using the word was dehumanizing, unacceptable, and inexcusable. My actions reflect an unhealthy mindset I have developed and I need to work to change. I have served the Black community for the last 9 years, installing furnaces and water heaters with pride. My actions that day are not a reflection of my feelings towards the Black community. I also understand that racial tensions in America are higher than before, and I regret my part in contributing to that tension. I realize that words are hollow without action, and because of the hurt I have caused, I hope I have the opportunity to give back to the Black community that I have harmed in a meaningful way."
Now, like many before him, Whitman wants some sympathy.
"It was an awful mistake, and obviously I don't know how to explain it, and it's ruined my life, and it's ruined my family's life," Whitman said in a voicemail to The Columbus Dispatch.
"I'm out of business, I'm completely out, I'm done, I'll never work in Columbus again," he added. This has completely and thoroughly ruined my life."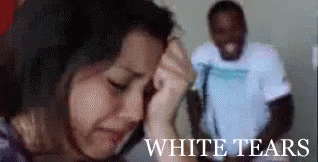 He also claimed his mother and daughter have been threatened and harassed. Whitman then demonstrated an acute lack of both societal and self-awareness and said, "I just don't understand the intensity of the hate."
Well, Jeff, God forgives, but the internet doesn't.
https://t.co/v26q7fAQ3q "I just don't understand the intensity of the hate," said angry racist Jeff Whitman, without even a hint of irony.

That is some next-level privilege.

"I'm out of business, I'm completely out, I'm done, I'll never work in Columbus again."

Good.

Bye.

— Bo Elder (@boelder) July 30, 2018
Dear #JeffWhitman: You have no one to blame but yourself. Being a loudmouthed racist bully has consequences. Deal. With. It. https://t.co/9cLHDs9Vye

— DoctorForJustice (@DocForJustice) July 30, 2018
#jeffwhitman If you are looking for "sympathy", please allow me to assist…. You will find it in the dictionary between "shite" and "syphillis". You're welcome

— Seán Ó'Gabhain (@jackwexford) July 30, 2018
Jeff Whitman made choices, not mistakes. Those choices led to consequences. No condoning hurting any innocents around him, but what he is receiving in the form of feedback & loss of business is his to claim.

— McBeth67 (@mcbeth67) July 30, 2018
Social Media is a place where Karma makes its home.
Ask Jeff Whitman from Ohio.

— Richard Blackford (@Imagesofthegame) July 30, 2018
Maybe he'll have an epiphany while he's standing in the unemployment line.
Now, check these out:
'You Can't Imagine The #Pain': Yale Student Who Called Cops On Sleeping Peer Quits Twitter After Sympathy Plea Backfires
Black Man Rewarded $200K After Being Fired For Confronting A White Officer Who Said The N-Word
Georgia Politician Resigns After Yelling 'N****r' And Literally Showing His Ass On Television