'Black Panther' Racks Up Another Record, Outsells Every Previous Superhero Film In Advance Ticket Sales
The latest Marvel cinematic universe film is the only film with a majority black cast.
February 03, 2018 at 3:41 pm
With less than two weeks before the biggest and blackest Marvel Cinematic Universe film to be released, Black Panther has broken another record. The latest entry into the MCU has outsold every other superhero film in advance ticket sales, according to CNN Money.
For more than a year, fans have speculated about the film and how director Ryan Coogler, who previously directed Creed, would bring the king of the fictional African kingdom of Wakanda alive. That speculation has turned into cash dollars for Marvel, partly because of the passion black filmgoers have shown online.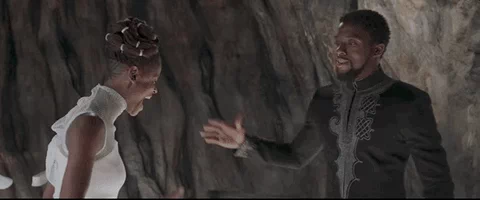 Last month, the film broke the MCU record for most advance ticket sales on Fandango. It beat the third installment of the Captain American franchise, 2016's Captain America: Civil War. That record was broken within 24 hours!
"Black Panther is riding an incredible wave of momentum right now," Erik Davis with Fandango said in a release. "It's one of the biggest and most anticipated movies to ever open in the month of February, and its trailers have electrified the Internet."
CNN Money reports that it has eclipsed every other movie that currently has tickets for sale on Fandango, and that the film has sold more advance tickets compared to any other superhero film.
Movie tracking sites believe that the film will open at an impressive $120-150 million. Others, like Box Office Pro, believe the film can earn upwards of $400 million domestically, putting it on pace to be the MCU's third highest grossing film despite the actions of saboteurs.
That would make the film one of the most financially successful superhero films ever just under Sam Raimi's Spider-Man ($403.7 million), Shane Black's Iron Man 3 ($409 million), and Patty Jenkins' Wonder Woman ($412.5 million).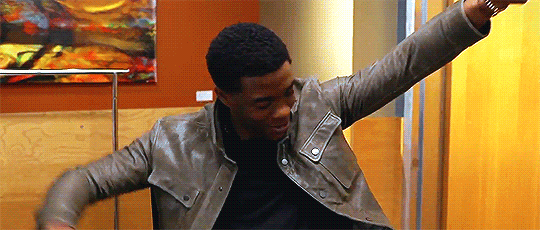 Black Panther stars Chadwick Boseman as T'Challa/Black Panther as well as Michael B. Jordan, Lupita Nyong'o, Danai Gurira, Martin Freeman, Daniel Kaluuya, Letitia Wright, Winston Duke, Angela Bassett, Forest Whitaker and Andy Serkis.
The movie opens on February 16.