Everyone seems to be hopping on the black folk hype train, thanking black people, especially black women, for turning up in the Alabama polls, leading to Doug Jones' win.
Facebook Chief Operating Officer Sheryl Sandberg actually made a major flub by generally thanking "women" for the Jones victory. "Women" in general did not deliver Jones' victory. As Newsweek notes, 63 percent of white women voted for Jones' rival, accused child molester Roy Moore.
"It wasn't women; it was women of color. Let's be clear about that," one user, Jae Lingberg Shah, wrote as a reply to Sandberg's post.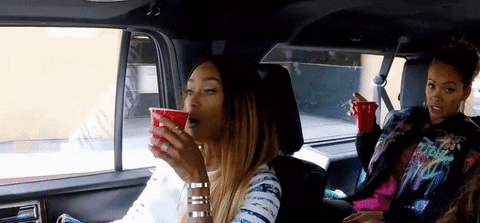 Sandberg responded to Shah with, "Thank you for adding this. Black women voted 98% for Jones — that's huge."
The COO then edited her post.
Actress Susan Sarandon also ran into some digital trouble for her statements about the Alabama election.
You may remember that Sarandon was a very outspoken opponent of Hillary Clinton during the 2016 election (her candidate of choice was Green Party candidate, Jill Stein). Some have credited the actress' anti-Clinton campaign with helping to contribute to Trump's win.
Unlike Sandberg, Sarandon gave credit where credit was due the first time:
Thank you African Americans in Alabama who organized and fought their way to the polls despite so much voter suppression. Thank you Selma once again. Respect. pic.twitter.com/aU3C1rG70A— Susan Sarandon (@SusanSarandon) December 13, 2017
However, many black people on Twitter weren't here for it, and basically told her to keep her thanks:
You

Help

Screw

Black

People

Last

Year.

You're not welcome. pic.twitter.com/uU4pjthsjd— Rico 81💯💣💥💥 (@reesetheone1) December 13, 2017
Don't talk to us! This is how much you care for POC. pic.twitter.com/TfNzVdPF79— Grandma Gretchen (@wechoosewisdom) December 14, 2017
Susan, black folks do what we gotta do to survive in turmoil! We always have! It's not about you! You also tried to break us down! No, thanks! #BlackWomen pic.twitter.com/L5RTfZOE0k— ♐️ Mahogany Brown (@WkndGirl) December 13, 2017
Susan please 🤫 We don't have 💩 for you pic.twitter.com/nVgu9APczm— F*ck This 💩 (@epitomee) December 13, 2017
Fall back, lady. pic.twitter.com/krbse72at6— Letzy (@Letzy__) December 14, 2017
Basically, Black Twitter collectively came together like ...