It's always exciting to see the latest honorees of Forbes' "30 Under 30' list. Whether they choose some of your favorites or people you've never heard of before, it's always a reminder for us to get ourselves together!
While we figure out how to secure a spot on next year's list, check out just a few of our favorite entrepreneurs, artists, and overall game changers that are apart of Forbes' 2017 class.
---
---
Tschabalala Self, 26, Artist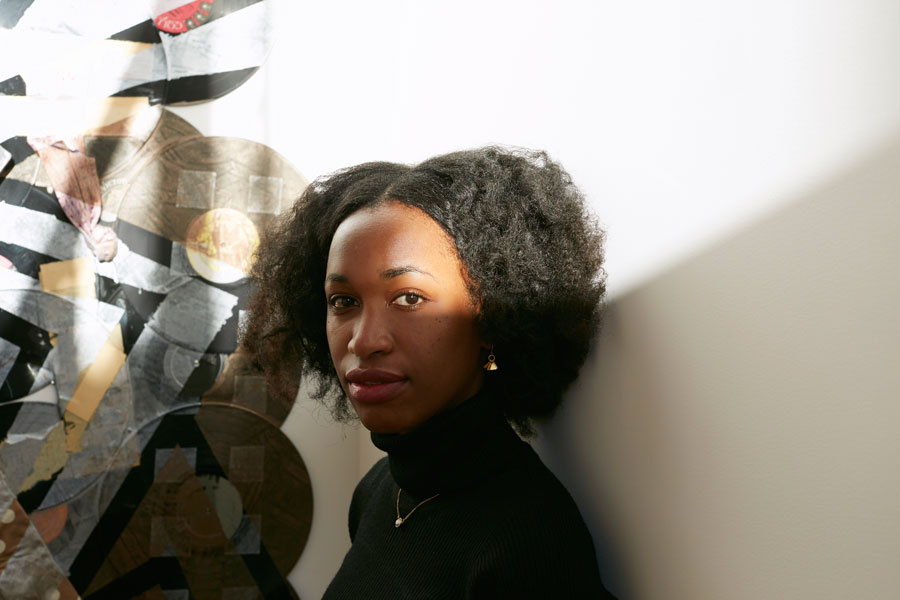 Photo: artsy.net
Born in Harlem, USA, Tschabalala Self received her B.A. from Bard College in 2012 and her M.F.A from Yale School of Art in 2015. She describes her work as exploring the "emotional, physical and psychological impact of the Black female body as icon, and is primarily devoted to examining the intersectionality of race, gender and sexuality" on her personal website. She has had solo shows in New York, Los Angeles, Naples and Berlin.
Tahir Carl Karmali, 29, Artist Photo: Vimeo
As a mixed media artist born in Nairobi, Kenya, but raised in Brooklyn, New York, Tahir Carl Karmali uses his talents to define his vast yet beautiful personal narrative, paying homage to his Kenyan-Indian heritage. He's had exhibits throughout Africa, Europe, South America and New York. He is currently the creative director at limeSHIFT, a Brooklyn startup agency that brings artists into companies to co-create art to elevate culture.
Ben Anderson, 28, Co-founder of Amino Apps
Photo: northeastern.edu
Ben Anderson is the co-founder and CEO of Amino Apps, a platform with hundreds of mini apps that centers their focus on building communities around specific topic and common interests. Amino Apps have now seen around 13 million downloads and recently raised $19.2M in Series B funding to build more mobile communities.
Nicole Cardoza, 27, Founder of Yoga Foster
Photo: LinkedIn
As part of the "Let's Move Initiative" and a founding partner for Lululemon's "Here to Be" social impact program, Nicole Cardoza is focused on using yoga as a tool to adjust social-emotional learning issues that are common among many low-income kids. To date, 20,000 students in 800 classrooms in 39 states have benefited from yoga programs in public schools.
Jacob Allen, 28; Marie Dandie, 27, cofounders of pilotED schools
Photo: Forbes
Both Jacob Allen and Marie Dandie are Chicago Teach for America alumni. In 2013, they decided to launch an after-school program, pilotED, to teach students of color from Chicago to "develop strong incentives as black and brown scholars." So far the results show a 93 percent high school graduation rate, 88 percent reduction suspensions and 20 percent increase in attendance. In September 2017, pilotED will launch as the nation's first "identity-based" charter school for K-8 students.
Augusta Uwamanzu, 18, Harvard Student
Photo: Newsday
There's a reason the name Augusta Uwamanzu sounds familiar. If you can recall, the Elmont High School valedictorian got accepted into all 8 Ivy league school in spring 2016. As a finalist in the 2016 Intel Science Talent Search, she discovered a mixture of nanoclay ingredient and cement slurries to keep offshore oil wells from leaking into the oceans.
David Smalling, 29, Director of BlackRock
Photo: Harvard University
Born in Jamaica, David Smalling came to the US and rocked the ivy league school system by receiving both his Bachelors and Masters from Yale then going on to earn his Doctorate from Harvard. He is now the co-head at BlackRock, a group that trades systematic strategies using quantitative models to trade equity index future and bonds for a $6 billion hedge fund.
Jennifer Martin, 28, Co-foudner of Pipsnacks LLC
Photo: movesforum.com
In 2012, Jen Martin and her older brother Jeff started Pipsnacks in 2012 with just $3,000 and brown paper bags. Since then, they've received funding on Shark Tank from Barbara Corcoran and has been featured on OWN Network's Oprah's Favorite Thing segment. You can find their popcorn in Whole Foods, Target and more.
Kwame Onwuachi, 27, Chef/Owner of The Shaw Bijou
Photo: Bravo
Hailing for the Bronx, NY, Onwauchi's first peek into the food industry was working for his mother's catering business. Before opening his own restaurant, The Shaw Bijou, in Washington, D.C. back in November, he was featured on Top Chef and learned a thing or two about fine dining at Per Se and Eleven Madison Park.
Lishan Az, 26, Game Designer, Univ. of California
Photo: Forbes
What initial started as a project during her MFA program at the University of Southern California, Lishan Az designed three games for college students. On the Safe Side, to help new students explore the USA campus; Ascension, a turn-based tabletop strategy game; and The Locker, a puzzle game involving a smartphone camera and a physical locker.
Quinta Brunson, 27, Development Partner, Buzzfeed Motion Pictures
Photo: YouTube
Gaining internet popularity from her Instagram series, The Girl Who's Never Been on a Nice Date, Quinta Brunson earned a gig at Buzzfeed in 2014, where she worked her way up to becoming a development partner. She recently created three shows and sold sold two including Broke to YouTube Red.
LaKeith Stanfield, 26, Actor
Photo: Variety
Lakeith Stanfield won us over as Darius in the critically-acclaimed FX series, Atlanta in 2016 but if you're great at facial recognition like me, you will also remember him as Jimmi Lee Jackson in Oscar-winning film, Selma, or Snoop Dogg in the biographical film, Straight Outta Compton. This is just the beginning for Stanfield who is to be featured in 6 upcoming films throughout 2017, one of them being War Machine, starring Brad Pitt.
Ashton Sanders, 21 and Trevante Rhodes 26, Actors
Photo: Film Society of Lincoln Center (Left: Sanders, Right: Rhodes)
Both Sanders and Rhodes starred as the Chiron in the critically-acclaimed 2016 film, Moonlight. With these breakout roles, they are sure to be forces to be reckoned with.
Rhonesha Byng, 27, CEO & founder of Her Agenda
Photo: about.me
Rhonesha Byng may be all of 5'2 but when it comes to media and entrepreneurship, she is a giant. The Brooklyn native lives by the acronym N.E.S.H.A- No one Ever Slows Her Agenda, which led to the birth of Her Agenda, a digital media platform for millennial women. She's won an Emmy awards as a field producer with NBC New York and has also been recognized by organizations such as Associated Press and NYABJ.
Jamira Burley, 28, National Deputy Millennial Vote Director for Hillary for America
Photo: USA Today
As the first of her 16 siblings to graduated from high school and college, Jamira was the youngest executive director in Philadelphia's history. Aside from her Hillary for America work, she leads Amnesty International's initiative on gun violence, criminal justice and human rights.
Johnetta Elzie, 27 and Samuel Sinyangwe, 36, Campaign Zero co-founders
Photo: Twitter
Elzie and Sinyangwe, along with DeRay Mckesson and Brittany Packnett, head Campaign Zero, which is a policy platform addressing police violence.
Tory Lanez, 23, Musician
Photo: Rap-Up
Tory's album peaked at Number 4 on the Billboard Hot 100 and his single from last year, "Luv," earned him a Grammy nomination and sold over 1 million units.
Bryson Tiller, 23, Musician
Photo: Billboard
Described as being in the vein of another '30 Under 30' alum, Drake, Tiller has his own style of music, T R A P S O U L, which he also titled his album. His tours have been grossing north of $100,00 per city.
Justine Skye, 21, Musician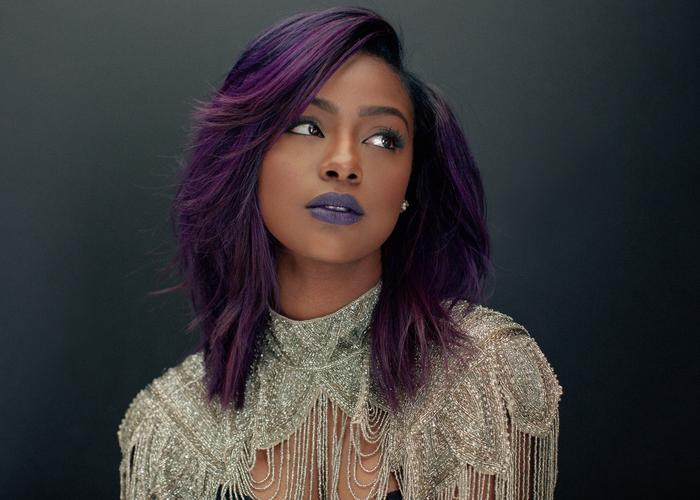 Photo: SXSW
The singer from New York has caught the "music industry's ear," signing with Roc Nation. Her debut album is coming soon.
Daquan Oliver, 24, Founder of WeThrive
Photo: Echoing Green
Oliver founded WeThrive, which pairs middle school students in low-income areas with college students for a entrepreneurship program after-school. The middle school students create their own businesses as the college students mentor and guide them.
Mario Jovan Show, 27 and Jason Terrell, 26, Co-founders of Profound Gentleman
Photo: WFAE
As Teach for America alums, Terrell and Show founded the organization to create mentorship opportunities for young boys of color, and to provide career support for the teachers.
Odell Beckham, Jr., 24, Wide receiver for the NY Giants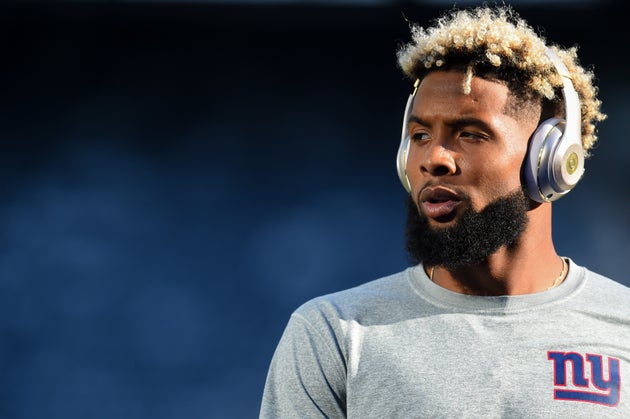 Photo: Rick Barnes/Getty
Beckham is described as "the most electric" receiver in the league, breaking many team and NFL records. He has deals on deals on deals, including Nike, Foot Locker and Lenovo.
Kyrie Irving, 24, Point guard for the Cleveland Cavaliers
Photo: YouTube
Irving, who is an Olympic gold medalist, NBA champion and 3-time All-Star, earns $5 million from his Nike partnership and also has his own line of Skullcandy headphones.
Sydney Leroux, 26, Forward for FC Kansas City
Photo: ESPN
Sydney is a gold medalist and cup champion with partnerships including Nike, Nestle, EA Sports and Body Armor.
Simone Biles, 19, Gymnast for Team USA
Photo: NBC Olympics
Her name is simply enough. As one of the most decorated U.S. gymnasts ever, she has deals with Nike, Kellogg's, Hershey's and even her own line of gymnastic equipment!
Click here to see the full list. Congratulations to all the honorees!
---