Music
Cardi B Returns To Her Stripper Roots And Reminds Us Why She Was Born To Flex In 'Money' Video
Best believe she did go "pop."
Cardi B has been teasing us about the music video for her single "Money," and the time has come to see exactly why she's born to flex.
Like what you're reading?
Get more in your inbox.
The video was lit from the gate with Cardi B going back to her stripper roots as she swung from an actual chandelier and stood on other strippers. Sia could NEVER.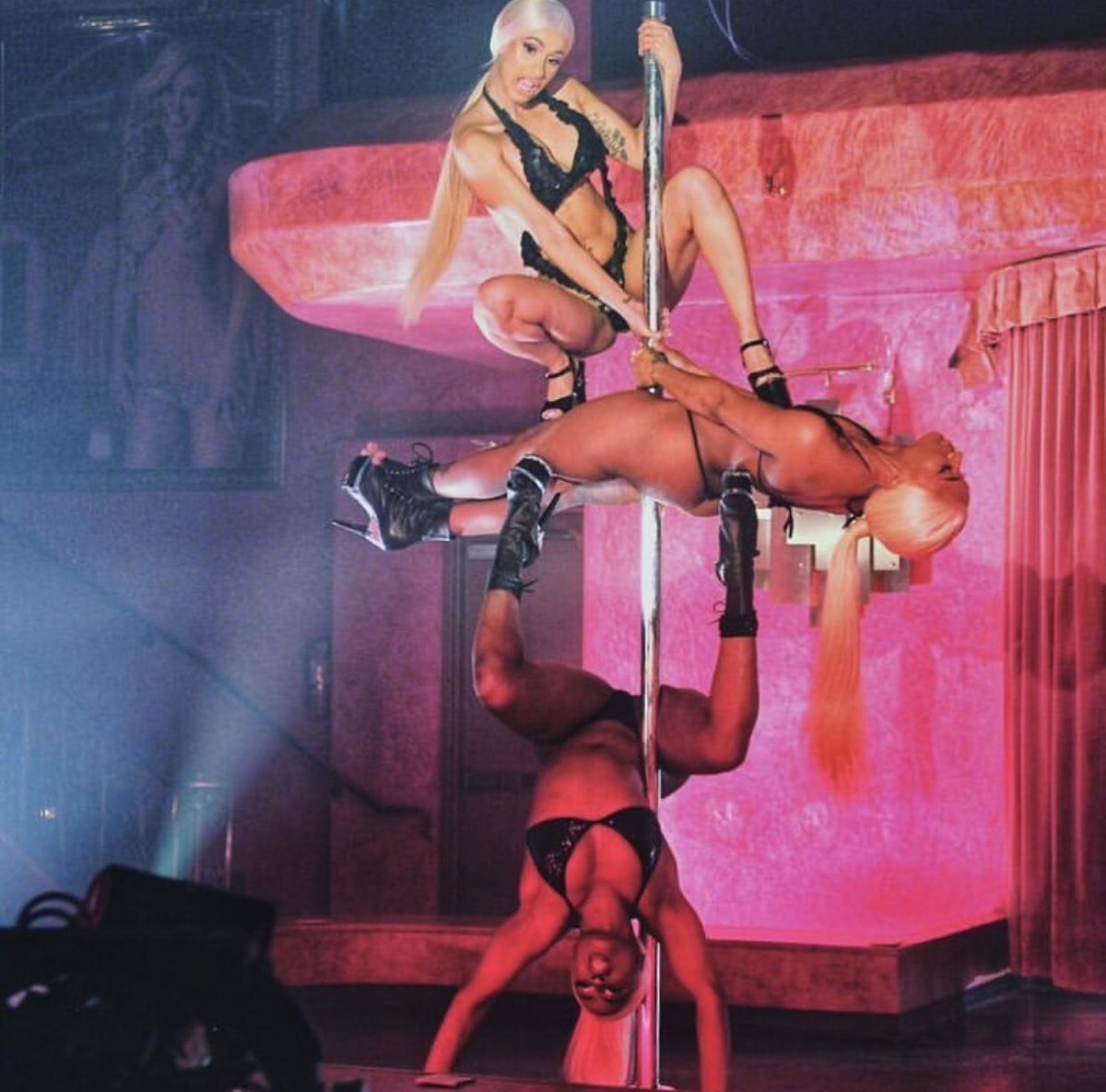 We were also treated to the most fashionable bank heist ever. Ocean's 8 was set at the freakin' Met Gala, and it didn't compare to Becalis' band of bank robbers.
Cardi references Thierry Mugler's 1999 Playboy shoot in "Money". pic.twitter.com/23P5MxgFbX

— Bardi Updates (@BardiUpdates) December 21, 2018
If that wasn't flashy enough, Cardi was perched in a bank vault to remind us she is very, very rich.
She was also seen in a room full of some of her iconic looks including her album cover outfit and her red VMAs dress.
In the midst of her stripper shenanigans, Cardi reminded she was a mother and showed several images of her breastfeeding. Cardi is freeing the nipple, and we're here for it.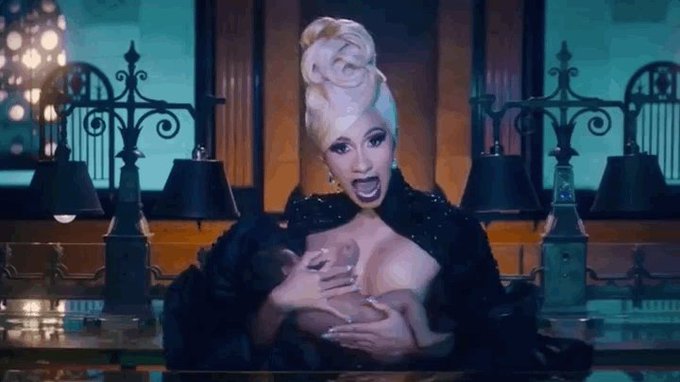 Twitter is already buzzing about the video:
what I like about Cardi B and her new video is that she uses her tabloid narratives to assist in her art and performance, so no scandal feels bigger than her artistry. that is the perfect way to tame the fame monster because she certainly won't be able to outrun it or be silent.

— Myles E. Johnson (@hausmuva) December 21, 2018
But, don't take our word for it.

Watch the damn video!
If you will excuse us, we're gonna go back to being broke.
Blavitize your inbox! Join our daily newsletter for fresh stories and breaking news.
Now, check these out: