We first fell in love with Cardi B when she unapologetically found her way onto our timelines with her comedic videos on Vine and Instagram. Her raw filter and proud NY bravado made us fans instantly. Now, her growth is on another level and her hustle is visible.
While details haven't been confirmed, it's been reported that Cardi B just signed a multi-million dollar contract with Atlantic Records. This news comes after retirement from the Love and Hip-Hop reality series and Cardi wanting to leave the drama behind and take on a new path. She started with a guest appearance on the hit BET scripted series, Being Mary Jane.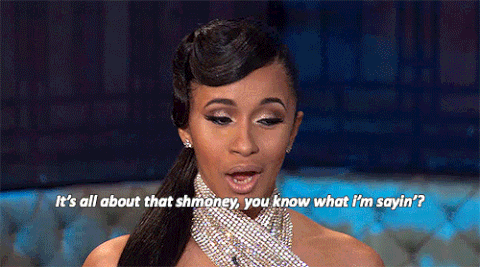 Photo: GIPHY
The LHNNY star and rapper, born Belcalis Almanzar, has been making a lot of noise in the industry with her vibrant personality, popular one-liners, and well-received music. She made a lot of noise when she teamed up with Offset of Migos for the remix of "Lick" on her mixtape, Gangsta Bitch Music Vol. 2. A deal this major could put an end to the "15 minutes of fame" myth and prove that Cardi B is here for the long run.
Not bad for a regular, degular, schmegular girl from the Bronx, huh?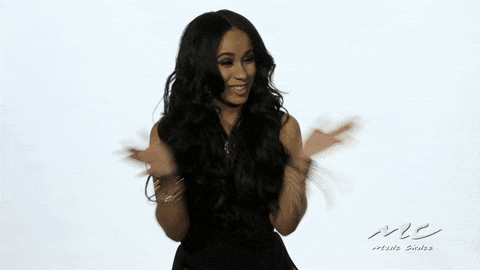 Photo: GIPHY