Business
Chamillionaire Calling For Pitches From Entrepreneurs, Has Plans To Invest $10,000 In A Black-Owned Business
Apply!
Photo Credit: Facebook/Chamillionaire
Chamillionaire wants to invest in a Black business. The rapper plans to celebrate Black History Month by giving $10,000 to a deserving Black entrepreneur with a strong pitch.
Like what you're reading?
Get more in your inbox.
"I was with my circle of peers, a lot of conversations about better ways to support Black founders and entrepreneurs," the rapper said in an Instagram video. "More ways we can invest more money back into our communities. And since it's Black History Month, I want to kick it off by donating $10,000 in a Black founder's company."
To enter the contest, applicants must upload a 15-second pitch video to Cham's Convoz app. He explicitly said he doesn't want to see more than two videos from one person, so no spam, y'all!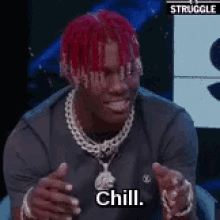 The "Ridin'" rapper said beyond the BHM tie-in, he was moved to fund an entrepreneur by the dismal stats around Black businesses.
"Of all the money being raised out there, companies with Black founders make up one percent and companies with Black women founders make up 0.2 percent so we gotta do better," he said.
This isn't Chamillionaire's first foray into the investment game. Forbes reports he's invested in several successful companies including Maker Studios, Cruise and doorbell app Ring. Those companies were eventually sold to Disney, General Motors and Amazon, respectively.
"I'm a rapper to a lot of people," Cham told Forbes last June. "But I'm also someone who is very entrepreneurial. I was already training my fans to think digital when everybody was focusing on CDs. I started going to tech conferences when everybody else was chasing checks as rappers."
And he is passionate about getting more people of color into the VC industry.
"I was thinking what happens if I break my leg today?" he said. "What can I do to prevent me going back to the place of being poor? It led me to the world of venture capitalism. How are they making money? I decided I'm going to learn as much as I can."