As Criticism Grows And Lawsuits Mount, St. Louis Asks For Federal Investigation Into Police Response To Protests
The ACLU and two documentary filmmakers are suing the city.
September 28, 2017 at 11:36 pm
St. Louis has been rocked by protests in the wake of white former St. Louis Metropolitan Police Department officer Jason Stockley being declared innocent of murdering a black man, Anthony Lamar Smith.
Stockley announced that he planned to kill Smith before he shot him, and a gun containing only Stockley's DNA was found in Smith's car, leading some to believe Stockley planted the weapon.
Despite the verdict being handed down two weeks ago, protests have not stopped.
The protests have been mostly peaceful, but mass arrests and reports of police beating protesters has critics saying that St. Louis' police force has over reacted to the protests.
Each night, things seemed to grow more heated, with protesters working to draw attention to their plight by shutting down local businesses.
Making tensions worse, disturbing footage was released of an officer driving a vehicle in reverse into a crowd of protesters.
In an effort to calm rising tensions, a group of St. Louis alderman questioned police officials on their tactics this week, asking in particular about a practice called "kettling" in which police offers encircle protesters, limiting their movement in effort to control them, the St. Louis Post-Dispatch reports.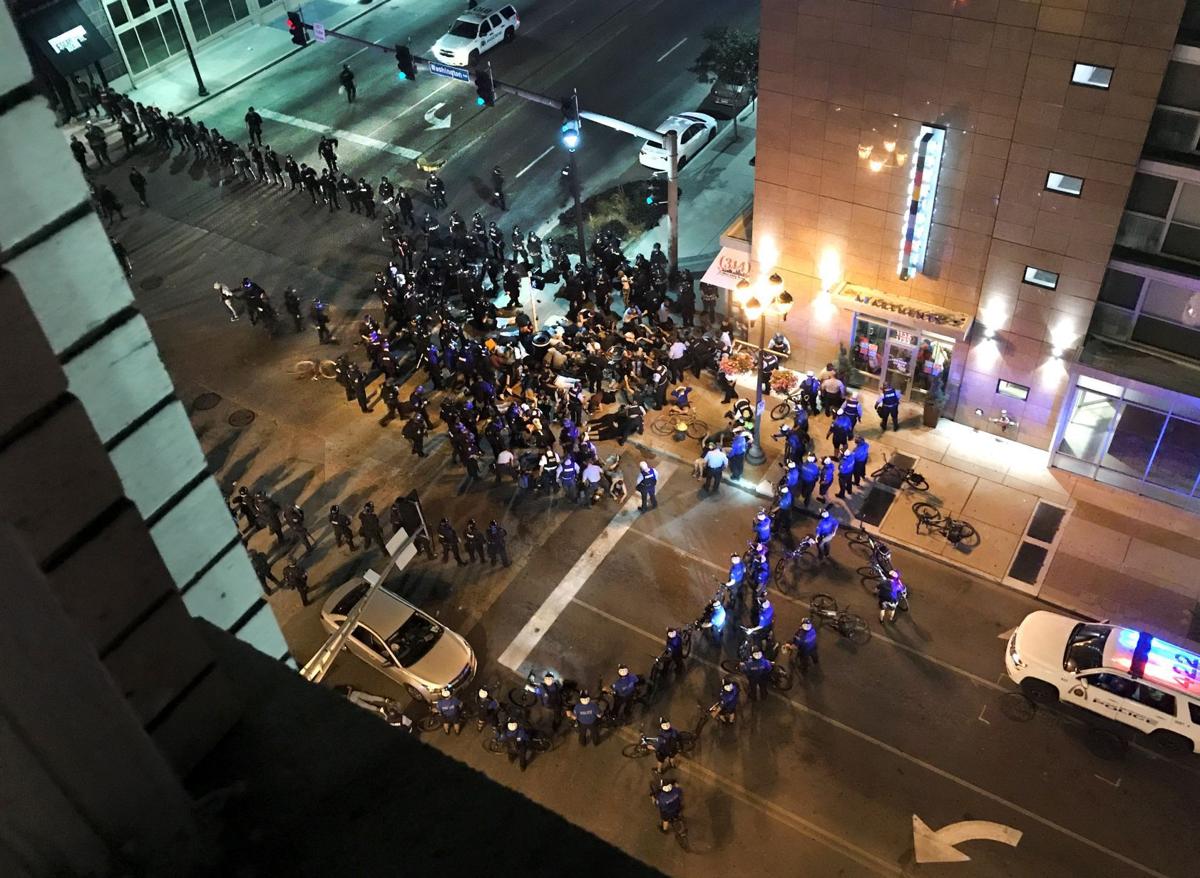 Unfortunately, the alderman didn't get many answers.
The ACLU wants someone held accountable for what it believes is police brutality, and is suing the city.
Now two individuals are suing as well. The Associated Press reports that two documentary filmmakers, Drew and Jennifer Burbridge of Kansas City, Missouri, are also taking legal action against the city and three officers for taunting and assaulting them as they were taken into custody in a mass arrest of 120 people.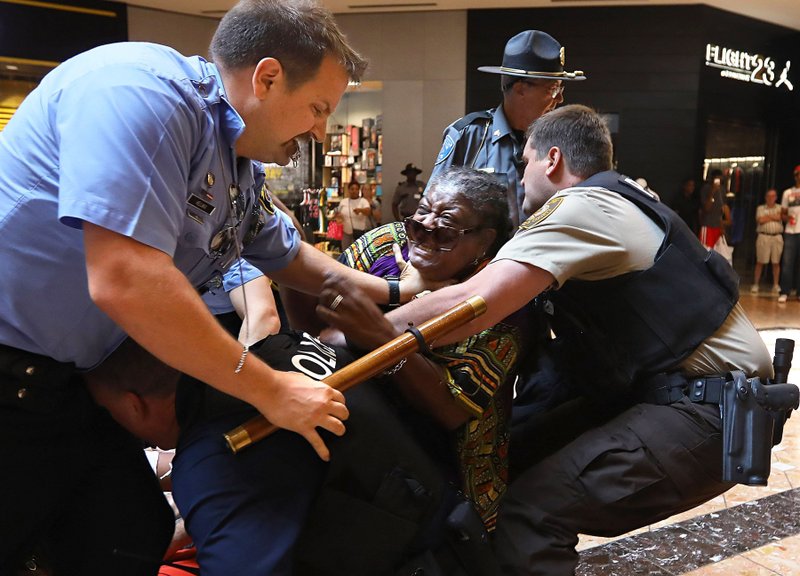 They allege that their Constitutional rights were violated, and that the officers targeted them specifically because they are journalists.
The team says that Drew was assaulted first. He claims that he was thrown face down onto the concrete, and was repeatedly hit with batons while one office leaned down and said, "Do you want to take my picture now [expletive]? Do you want me to pose for you?"
The Burbridges say that Drew was knocked unconscious by the beating, and woke up to "an officer pulling his head up by his hair and spraying him with chemical agents in the face."
Jennifer says that she too was sprayed by a chemical agent.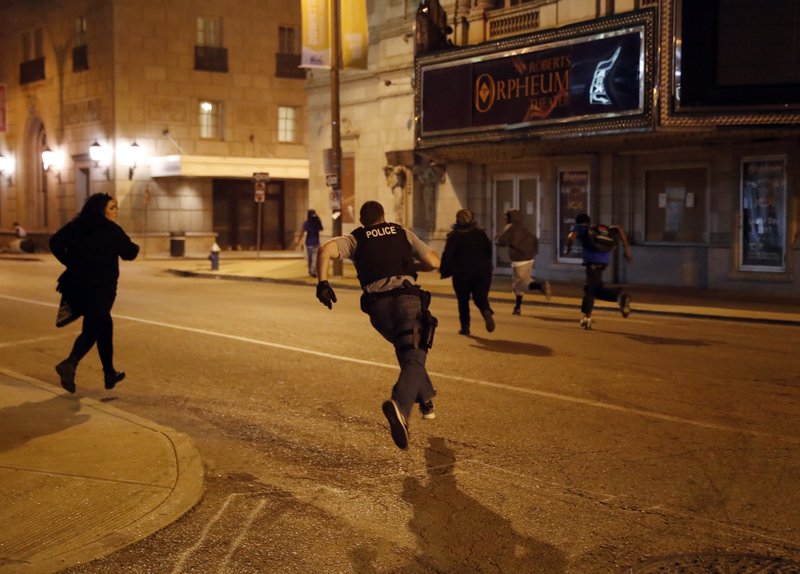 The Burbridges aren't the only ones who are upset.
In an effort to calm tempers, St. Louis Mayor Lyda Krewson and Interim Police Chief Lawrence O'Toole called upon the U.S. attorney's office to lead an investigation of the police misconduct allegations by the civilians late this week.
The Associated Press reports that the St. Louis officials stated that an outside investigation is necessary because it is "important that the public have confidence in the results of this process."
The officials also suggested that they were willing to make changes should the investigation find evidence of police brutality. "These are troubling and difficult allegations, and it is important to determine if they are merited and, if so, what policy, training or discipline issues need to be addressed."
The protests seem likely to continue; the independent investigation will soon be underway.