Everything Really Is Love: These 'OTR II Tour' Dancers Got Married In Jamaica And Are On The Run As Newlyweds
Congrats to Quinetta and Britton Shaw!
Jay-Z and Beyoncé's On the Run II tour is all about love (because everything is love).
Proving it are OTR II tour dancers Quinetta Shaw, 32, and Britton Shaw, 29, who recently got married in Montego Bay, Jamaica. The couple tied the knot on July 7, 2018, and are spending the first days of their new lives together dancing on tour.
The couple chatted with Essence about how they met, when they got engaged and dropped deets on their fabulous island wedding.
While in college pursuing her nursing degree, Quinetta joined a dance group and became acquainted with a fellow dancer.
That dancer also happened to be a musical artist and opened for Chris Brown. Through that friend, Quinetta met Britton's brother, Deshawn, who encouraged them both to move to Los Angeles after graduation to pursue careers in dance.
"[Deshawn] came and saw us at one of our rehearsals and said, 'You guys need to move to L.A.' We did move after graduation, and he introduced us to everybody, and kind of took us under his wing," Quinetta recalled. "When we couldn't make it home for holidays, and things like that, he would allow us to come to his home for Thanksgiving or Christmas to have a good meal during the holidays. That's how I met Britton and his parents. All this happened in 2009, but we were just friends. Fast forward to 2012 and whenever we saw each other in the club and when we would recreate music videos together."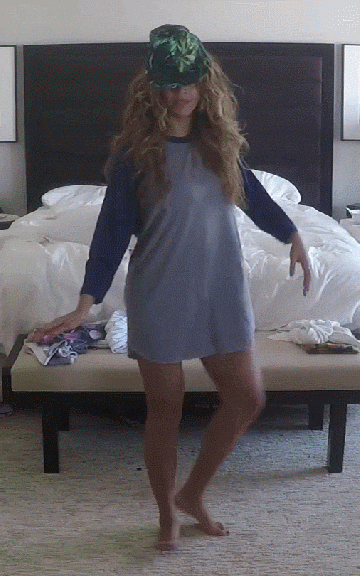 Things became more serious when the two ran into each other at church.
"I think feelings started residing in my heart when we both stood up and accepted Christ back into our lives, and we would just tell our stories and always just talking about God and really get to know Him on a deeper level," said Britton. "One day, she was talking about her journey in celibacy, but, at the same time, I was going through my own journey in celibacy, and that's when I really saw her light and really saw her for more than a friend. Plus, my mom already called her daughter."
The two got engaged in 2016 while Quinetta was touring with Bey on her Formation tour. Britton got down on one knee while she was saying grace, surrounded by her family and friends in Philly. She opened her eyes and voila! Britton was proposing!
According to Britton, their wedding was a "turn-up," and everything went smoothly. Their love was in formation.
"It felt more like a family reunion than a wedding," he said. "Every day was like being in euphoria like being in the Garden of Eden. It was just amazing."
Yaaas! Congrats to the Shaws!
This isn't the first time the OTR II dancers have made news for a poppin' off-stage life. In June, a few of the female dancers were spotted turning up in a UK bar.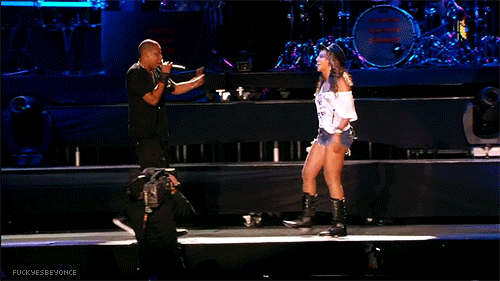 Liking this content? Check these out:
Beyoncé Shares A New Picture Of Cutie Patootie Twins Sir and Rumi
Jay-Z And Beyoncé Are Now Allowing Fans To Register To Vote While On The Run With Them
Icon Tings: Beyoncé Did A Literal Mic Drop And Twitter Couldn't Take It