Music
Icon Tings: Beyoncé Did A Literal Mic Drop And Twitter Couldn't Take It
Iconic things only.
Beyoncé never ceases to surprise us with her methods of slaying the stage, and after killing her performances across Europe, she deemed her last show on the continent deserved a mic drop...literally.
While performing in Nice, France, on Tuesday, July 17, Bey performed her infamous ballad on infidelity, "Resentment." The track from her B'Day album became a staple at her performances during the first On the Run tour in 2014. It seems that with every performance of the song, Queen Bey switches up her rendition just a bit. With every switch, fans get their lives, but her latest stunt has the Beyhive going "Apes**t." In the clip, we hear Yoncé effortlessly hitting all of the notes before we see her iconically drop the mic.
When Twitter got ahold of the footage, it was a done deal.
Like what you're reading?
Get more in your inbox.
BEYONCÉ THAT MIC DROP SLAYED MY EXISTENCE

— Martina (@blakescheryl) July 17, 2018'
beyoncé waited til the last show in europe to act a fool when she was singing that song 😭 mic drop & all

— jdoggbeezy 🕊 (@babymae1207) July 18, 2018'
Bey and Jay-Z are headed to the States, kicking off their North American tour in Cleveland, Ohio, on Wednesday, July 25. There's no doubt that with a new leg of "OTR II," there's much more legendary behavior to come.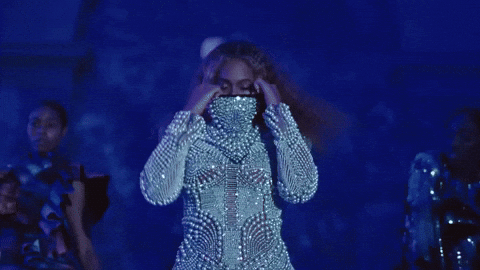 Liking this content? Now, check these out:
---
Sponsored Content
8 Tools You Should Use To Help Achieve Your Personal Goals