News
Facebook Promises To Diversify Its Board By Hiring A Black Person
The CBC met with Facebook COO Sheryl Sandberg, and she promised a black board member.
Facebook has been working on increasing its diversity percentage — even compared to its Silicon Valley peers, its diversity numbers are less-than-stellar. Its engineering team, for example, is only one percent black.
This lack of progress is particularly disconcerting when you take into account a recent study that found tech is getting less, not more, diverse.
Although Facebook was vague about its concrete plans for increasing its diversity figures when we spoke with the company earlier this year, The Hill reports that during a meeting between the Congressional Black Caucus (CBC) and the social media juggernaut's Chief Operating Officer Sheryl Sandberg, Sandberg committed to adding some diversity to Facebook's board.
Like what you're reading?
Get more in your inbox.
The social titan's COO told the CBC that it could expect to see a black board member "in the foreseeable future."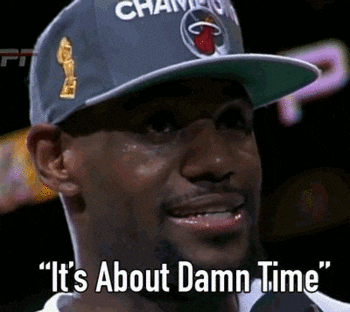 The CBC has criticized Facebook for not having any black executives or board members. Whoever Facebook appoints will be the first black board member of the company.
Representative Robin Kelly (D-IL) said that Sandberg didn't give any further details beyond "the foreseeable future," but came away from the meeting feeling that Facebook already has a candidate in mind. The candidate is unknown at this time.
"We get a lot of lip service from the technology companies," said Rep. G.K. Butterfield (D-NC). "We've continued to exert pressure on technology companies to be more diverse and inclusive. Not only will it help their bottom line, but it will make America stronger."
We don't know exactly when it'll happen or who the new member will be, but we'll let you know as soon as we know!
---
Sponsored Content
8 Self-Help Tips To Become A Better You