The new Power Rangers reboot coming to theaters sooner than you think! It's due on the big screen March 24, and the cast is in New York at Comic-Con to talk about the film.

New film posters have been revealed, as well as an epic teaser trailer, which is our very first look at footage from the movie. We see the soon-to-be Rangers as five teenage outcasts, who stumble upon their super powers, that are bestowed upon them in order to save the world. Not to mention this is shpaing up to be the most diverse Power Rangers ensemble ever.
You can check it out the teaser trailer in full below:
The new cast features singer Becky G as Trini the Yellow Ranger, Ludi Lin as Zack the Black Ranger, Dacre Montgomery as Jason the Red Ranger, Naomi Scott as Kimberly the Pink Ranger, and RJ Cyler as Billy the Blue Ranger. Elizabeth Banks stars as the villain Rita Repulsa.

What most are you excited for in this new film? Let us know in the comments.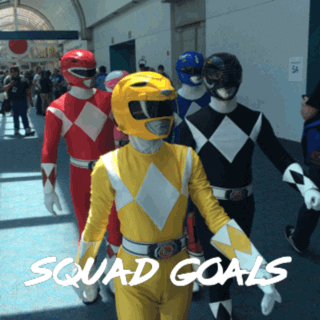 ---
Stay connected to all things Black Twitter, news and the best content on the internet by signing up for Blavity's newsletter.