Starbucks recently announced that it will close its roughly 8,000 U.S. stores for an afternoon to conduct racial bias training following an incident in which two black men were arrested while waiting for friends at a Philly store.
Some Starbucks stans were not pleased that they won't have access to their Venti Vanilla Cold Brew, No Whip concoctions on the afternoon of May 29 and quickly informed Starbucks of their displeasure, the Atlanta Black Star reports.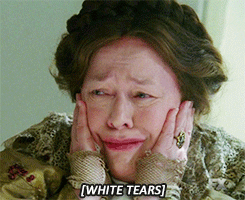 A white Facebook user, Kevin Malone, posted, "All this is a ploy to get media coverage and get them off their back. Why the HELL should Starbucks shut down for an entire day over the stupidity and ignorance of a couple people in one of their stores?"
Starbucks replied, "Because systemic racism and bias is bigger than one partner, one store or one company. We are shutting our stories for this training because we recognize that we have the responsibility to be part of the solution."
The official Starbucks account also responded to several other complainers in a similar fashion, all while maintaining that the police should never have been called and that the black men shouldn't have been arrested.
Low-key interested in who the Starbucks responder is here. They're using the right language, for the most part.

Also LOL at people unable to have their pumpkin spice lattes for a single afternoon. Simmer down, Brice. https://t.co/ymw0vQtQlH— April (@ReignOfApril) April 20, 2018
"We want everyone to feel as comfortable and welcome in our stores … which is why we are committed to this training," wrote the Starbucks account.
A Facebook user claiming to be a Starbucks employee, Camel Mock Eye Toe, chimed in among the array of complaints.
"So I work at Starbucks and I have already had three white women ask about the May 29 closing for racial bias training, saying how inconvenient it is," Camel Mock Eye Toe wrote. "You know what is even more inconvenient to black people, Karen? Racial bias that gets them shot and killed for just existing."