J. Cole recently released his fifth album KOD, and he just dropped another video from the project! Following "ATM," we now have "Kevin's Heart."
"Kevin's Heart" is the rapper's reflection on resisting temptation. The song's pre-chorus is: "She my number one, I don't need nothing on the side/Said that I was done for good and don't want no more lies/But my phone be blowing up, temptations on my line/I stare at the screen a while before I press decline/But she plants a seed and it still lingers in my mind/Told myself I'm strong enough to shake it and I'm trying/But I'm only human, I know loving you's a crime/If I take this cookie now one day I'll do the time."
The video perfectly stars Kevin Hart, in an apt play on words. In what looks to be a hilarious "day in the life" of Kevin Hart, the popular comedian suffers through a series of unfortunate events that include a failed grocery store trip and unsuccessfully trying to assemble a baby stroller.
The video even directly address Hart's cheating and extortion scandal, featuring a scene in which a girl tries to holler in the car next to him. Hart declines, but to the older lady on the other side of his car, it looked like he was flirting, and she disapprovingly shakes her head.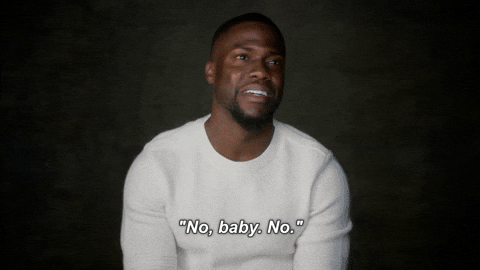 All the scenarios in the video also feature Hart constantly being bombarded with fans in ways that could possibly get him caught up. Directed by J. Cole and Scott Lazer, the video also features an appearance by J. Cole.
One particular awkwardly hilarious moment happens once the music halts and Hart, while simply trying to relieve himself at a urinal, looks over to see a male fan standing right next to him … despite every single other urinal being available. Flag on the play!
However, the encounter ends up being pretty poignant for Hart and is a reflection on the whole dynamic of celebrities as flawed humans.
In true Hart from, though, the scene ends with a joke. As the male fan exits, he places his hand on Hart's shoulder. Hart reflects for a moment and then says, "He ain't wash his hands … I got d*ck hands on my jacket."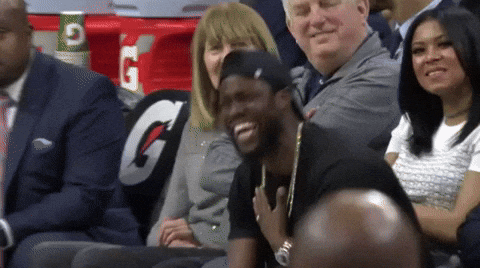 Check out the video below!