It Could All Be So Simple, But Lauryn Hill Is Making Punctuality Way Too Hard
Lauryn, how you gon' win when your timing ain't right within?!
That moment when you're hosting an iconic tour celebrating the 20th anniversary of your groundbreaking album, The Miseducation of Lauryn Hill, and you sorta F-up the legacy because you're consistently late.
Toronto fans were heated after Ms. Lauryn Hill offered a quick 45-minute set on Wednesday, July 18, when she was scheduled to perform for two hours, Okayplayer reports. Hill reportedly showed up over an hour late. Lauryn was like, ON TIME FOR WHAT?!
Fans complained Hill chastised her tech crew and live band onstage before rushing through 10 tracks, ending with her version of Drake's "Nice for What."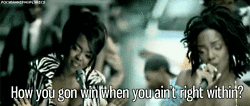 According to Exclaim, the venue's official itinerary confirmed Hill was scheduled to perform from 9:10 p.m. to 11 p.m.
Of course, while most fans were pissed at Hill, some fans were pissed at themselves for even falling for the okey-doke, given Hill's penchant for extreme lateness.
So disappointed in the Lauryn Hill concert tonight. Made fans wait over an hour and then performed for 45 mins max. Could barely recognize the songs she attempted to sing. Cash grab for sure. Don't waste your money on her!— Jennifer Azevedo (@WWJenn) July 19, 2018
Lauryn hill was a big let down last night. From her unrecognizable songs, constant critisim of her band, shortest performance of the show, and throwing off all of Toronto with that terrible nice for what remix. She still the queen though.— Jax B (@APPLEJ4X) July 19, 2018
The Lauryn Hill concert last night was really disappointing but mostly I'm mad at myself. Like, what did I expect from a Lauryn Hill concert in our Lord's year 2018?— Rebecca Gao (@rebeccaga0) July 19, 2018
I went to the Lauryn Hill show last night and I'm more surprised by how surprised and upset ppl are by the long wait for her & the 45 set? Like, did you think she'd change her proven ways just for you, Toronto?— Claudia Sicondolfo (@claudia_sicon) July 19, 2018
She embodied the intro to Miseducation when the teacher keeps saying, "Lauryn Hill? Lauryn Hill? Is there no Lauryn Hill here?" said one commenter, Haley O., on the event's Facebook page.
Oop.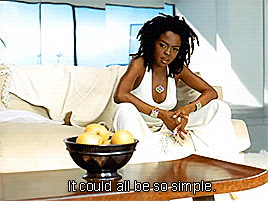 Hill will be headlining the Pitchfork Music Festival in Chicago July 20-22. We'll be in the cut clocking her arrival.
Liking this content? Check these out:
Ready Or Not, Here She Comes: Lauryn Hill Is Going On Tour To Celebrate The 20th Anniversary Of Her Debut Album
My S**t Is Classic': Watch Lauryn Hill Rap About How Drake's 'Nice For What' Doesn't Have Anything On The Original 'Ex-Factor'
Why Lauryn Hill's 'Miseducation' Is Still Spellbinding The Masses, And Your Favorite Artists, Twenty Years Later