Janet Jackson Is A Legend, Not A Gold Digger
Put some respect on her name
In lieu of the recent release of Janet Jackson and her husband separating, the internet has gone ablaze with speculation, conversation, and memes about the status of Janet and her relationship. Janet recently gave birth to her first child, Eissa Al Mana, and is now redirecting her love to the child. While the story is undoubtedly sensational, the rumors that surround it are quite unrealistic and even disrespectful to the legacy of Janet Jackson. Let's do some fact-checking, and reminding, for those who are out of touch with the illustrious career and life of Janet Jackson.
First, the biggest talking point of the separation between Wissam Al Mana and Janet is a rumored prenuptial agreement that would pay Janet 500 million dollars if the relationship ended after 5 years. Now the internet is in a frenzy stating Janet has left after 5 years and 2 months. This has created a web-wide commentary stating Janet is a "gold-digger" and "scammer". What's the truth though?
Currently, there is no public record of Janet Jackson and her still current husband, Wissam's prenup. All of the reports about the prenup are gossip and it has never been disclosed. Not to mention Janet, nor Wissam, have filed for divorce. According to sources, Janet and Wissam are currently separating but no divorce has been filed. Essentially, with no divorce enacted the prenup is irrelevant. For the sake of logic, with Janet's husband being a billionaire over various enterprises that include family businesses, doesn't it make sense that he is a smart enough businessman to not agree to give away half of his family's fortune to a failed marriage? Wouldn't he be well versed in business arrangements, lawyer negotiations, and securing assets? Agreeing to this would be a terrible business move. Now that we've cleared that up let's take a quick look at who Janet Jackson is and why respect is all she deserves.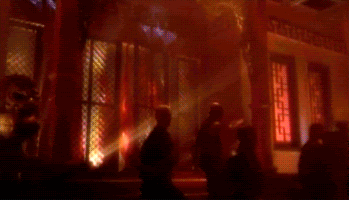 Janet Jackson scored the largest recording contract in music history in the 90s beating out her brother Michael Jackson and Madonna, setting a precedent for artists to follow. She has over 160 million albums sold while owning all the rights and publishing to her music. Janet went into business with Magic Johnson and owned a bank…literally. One, seriously just one, of Janet's albums "Janet" built up former Virgin Records owner Richard Branson's island. He stated on MTV Cribs, "As Janet Jackson had a hit I would build a little piece of the island" Janet owns her own record label and her last album in 2015 "Unbreakable" was number 1, making her 1 of 3 to have a number one album in each of the last 4 decades (reviving major music distributor BMG in the process). Janet's debut tour, Rhythm Nation, sold out 3 stadium dates in Japan in 7 minutes during a time where there was no internet nor ability to buy tickets over the phone. That means people physically had to buy their ticket, they slept outside; and she sold out a stadium before anyone had ever seen her tear up a stage.
With all that said, we have not taken into account her pop cultural influence from the braids to the choreography, her feminism, her black empowerment, her 7 top 5 singles from one album-Rhythm Nation, her luxury diamond line that sells pieces for over 2 million dollars, her college scholarship fund with the UNCF putting black children through college, her philanthropy for HIV/AIDS research, her UNICEF ambassadorship assisting children in the middle east, or her down right command of a stage. The list goes on. Janet is the blueprint for the top favs of today.
Janet Jackson is one of our Black international icons and if she's going to be discussed it must be in the highest light. She has paved the way for countless performers behind her and welcomed them in with open arms. Janet always keeps a low and respectable profile, not seeking attention or the public eye. She has devoted so much of herself to push the industry forward. Before the internet misappropriates her legacy, recognize her for the legendary standard she is.