The tragic killing of 15-year-old Lesandro "Junior" Guzman-Feliz has sparked an outpouring of love from people all over the world, including the New York Police Department which announced plans to establish a scholarship fund in his honor.
Junior was tragically killed with a machete at a local bodega because he was mistaken for a gang member.
It's graduation season, but imagine if the murder of your brother unexpectedly shatters your happy time. Junior's sister, Genesis, experienced just that, unfortunately. According to NBC New York, Genesis missed her high school graduation ceremony to attend Junior's funeral.
La La Anthony came to the rescue, however, to ensure Genesis was still able to celebrate her accomplishment. La La and her husband, Carmelo Anthony, visited the family's home in the Bronx shortly after Junior's death. And Genesis was in for a fun and special time!
The Power star posted a series of pics and video of their fun night out on Instagram Sunday, July 1.
"Let's go show her MAJOR love and support for graduating high school and being so strong during this time #justiceforjunior #postivevibesonly," Anthony captioned the photo in part.
Look at that smile. Priceless. Shoutout to La La for bringing a moment of joy to Genesis!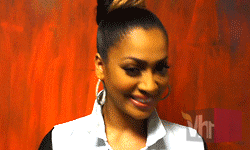 Now, check these out:
Officials Demand Closure Of Bodega Where Workers Failed To Aid 15-Year-Old Lesandro Guzman-Feliz After He Was Stabbed
After Brutal Killing Of 15-Year-Old In The Bronx, Gang Apologizes For Targeting Wrong Person