Every parent knows the importance of learning the soundtrack to Disney's Frozen, and LeBron James is no exception. The new Los Angeles Laker recently posted an Instagram video of his daughter Zhuri singing along to "Love Is an Open Door" while he bopped his head.
It's too cute!
"She controls the music when she rides with me," he captioned the video. Sounds about right.
And no Frozen sing-a-long is complete without the movie's hero song, "Let It Go." Yep, they sang that, too. The basketball star and dad gave it his all, singing along with his 3-year-old little girl.
LeBron James cantando Let it go (sim, a musiquinha do Frozen) com sua filha, Zhuri.pic.twitter.com/TtPHcdEPwL

— Matchup Brasil – NBA ???????? (@MatchupBR) October 16, 2018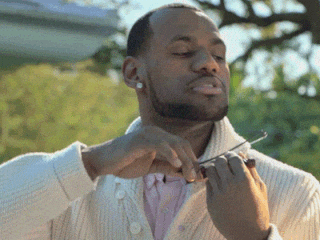 As PopSugar reports, James is gearing up for his first game of the season with the legendary West Coast team on Thursday. We wonder if he'll have "Let It Go" out of his head by then.
Liking this content? Check these out:
LeBron James' One-Liner About White People Is A MOOD
LeBron James Opens STEM-Based School For At-Risk Students In Hometown Of Akron, Ohio
LeBron James Showers Black Women In Love and Ends Up Stepping In Puddles Of White Tears