Male Tennis Pros Confirm What Serena Knew All Along: Sexist Behavior Is Tolerated In Tennis
Duh, but we appreciate them getting behind Serena and saying it out loud.
September 10, 2018 at 6:02 pm
What should've been a celebratory and historic moment at the U.S. Open for both Serena Williams and Naomi Osaka (no matter the match's outcome) became a controversial moment when Williams lost a game and prize money due to a series of calls by the man officiating the game.
Williams was first given a penalty after the umpire accused her coach of coaching from the stands, which is not allowed in the sport. After passionately defending herself against a coaching violation accusation, Williams smashed her racket and was given a second penalty. Williams then called the umpire a "thief" for taking a point away from her on an invalid basis and was given a third penalty, which cost her the game.
Her comments also cost her $17,000 in fines.
During the match, Williams accused the umpire, Carlos Ramos, of being sexist.
"I'm here fighting for women's rights and women's equality," Williams had noted during the press conference following the U.S. Open final match. "And for me to say 'thief' and for him to take a game, made me feel like it was a sexist remark. He's never taken a game from a man because he said 'thief.' For me, it blew my mind."
❤️ @serenawilliams. The true definition of a hero. pic.twitter.com/9dvvvT8mkq

— Nina Garcia (@ninagarcia) September 9, 2018
Following the match, many of her male colleagues have supported her claim, arguing they've called umpires far worse things then "thief" and received no punishment, Yahoo reports.
James Blake mentioned he's said worse, and all he received was a "soft warning" for his on-court transgressions.
I will admit I have said worse and not gotten penalized. And I've also been given a "soft warning" by the ump where they tell you knock it off or I will have to give you a violation. He should have at least given her that courtesy. Sad to mar a well played final that way. https://t.co/xhBzFZX8Wq

— James Blake (@JRBlake) September 9, 2018
Andy Roddick also had to admit he's said worse, and yet was never punished for it:
I've regrettably said worse and I've never gotten a game penalty

— andyroddick (@andyroddick) September 9, 2018
The Grand Slam singles champion also replied to critics who've called Williams' "thief" comment hyperbole:
Like……. Anywhere? Ever? By anyone? Ever? https://t.co/Mv6ORHRjiR

— andyroddick (@andyroddick) September 9, 2018
Exactly.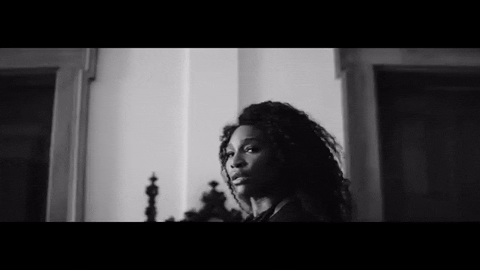 Now, check these out:
Serena Williams Reminds The U.S. Open Umpire She Has No Time For Misogyny, Gets Fined $17,000
It's Totally OK To Celebrate Two Black Women At The Same Damn Time
Newspaper Cartoonist Gets Due Dragging For Glaringly Racist Illustration Of Serena Williams And Naomi Osaka